Flash Call serves as an authentication mechanism similar to 2FA SMS. Two-factor authentication is sent through the API, but this time instead of an SMS code, a number is generated, which is relayed through the voice like a missed call. As it is fast and no answer is required, we call it flash.It can read the caller log and feed the password into the system to complete the authorisation.Everything happens very quickly and smoothly.
As per Juniper's research, Flash Call can provide many benefits over established processes. The ecosystem has a lot of aggregation integrators promoting Flash Call to the OTT application. Regarding service speed, user interaction, safety or cool factor, flash call proves to be better on all levels. The attributes of Flash Call like the increased security factor make it appealing to fintech and banks.
Benefits
Flash Call can save businesses money, maintain a consistent flow of work, ensure safety, and make the customer experience more pleasant. Several business benefits can be derived from the Flash Call approach.
Low costs

Flash Call is inexpensive. This solution is already saving companies money on authentication and increasing their ROI. Route Mobile's powerful APIs and SDKs enable seamless Flash Call integration, and you can implement it with just a few lines of code.

Fast

It takes only 5-10 seconds for Flash Call to generate an OTP and place the call. It immediately verifies the entered code after a few seconds.

Quick API Integration

The APIs required in the flash calling process are simple as there are only a few lines of coding needed, and hence, it is quick.

Safe & Secure

Flash Call is a secure authentication service that provides complete user safety without any compromise.

Accessible & Unobstructive

If the user has a service on their phone, Flash Call can contact them from anywhere in the world. The system immediately drops the silent call, but it is still recorded in the phone's history as a missed call. The OTP is read aloud by a voice bot, so the user is not required to respond or attempt to memorise it. A missed call from a voice bot necessitates another login attempt, which is not the case with Flash Call. When communicating with an unknown number, the user is hardly distracted. In addition, voice bot authentications cannot be successful if the user's service is inactive or roaming. This is not a barrier for Flash Call.
Use Cases
A variety of use cases across industries can find the need to integrate Flash Call services for improved customer experience, among other advantages. Listed below are a few of them
Banking: Website and app registration, authorisation, or account recovery
From gaming to banking, this is applicable to any sector. Users frequently squander time inputting passwords, forgetting them, and regaining access. Flash Call is a much better technique of verification. Clients just need to enter the last few numbers of the incoming phone number to begin communicating with the service. This solution can especially be invaluable for banks when interacting with customers above 65 years of age for banking-related operations. It prevents them from depending on someone else to enter the one-time password manually for them and, in the process, give away sensitive information.

E-commerce: Digital payments
Transaction verification is necessary to ensure that a financial transaction is secure for both the customer and the brand. Flash Call enables customers to quickly confirm their payments, eliminating conversion loss.

Retail: Offline verification
Retail brands require cashiers to activate customer loyalty programs, personal discounts, and coupons at the register. To prevent possible fraud, the client is required to provide their phone number as a 2FA. A Flash Call OTP can be sent to the client's phone as soon as the cashier enters the client's information in the system, which is quick and seamless.

Clinics / Salon: Appointment bookings
For salons and medical facilities, Flash Call authentication is practical. It won't be necessary to manually contact every client to confirm their appointments with a beautician or dentist. Instead, the use of Flash Call immediately confirms a customer's bookings following their online registration seeking an appointment. By doing so, you can ensure that the bookings are coming from actual individuals.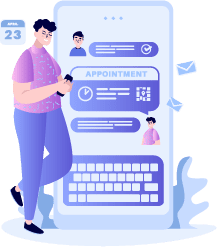 WiFi: Public WiFi Connections
Any high-quality service must have free WiFi. Flash Call is an excellent solution for companies who wish to provide a secure connection. Inputting a one-time password is far more convenient than pestering or depending on the hotspot network manager about the code.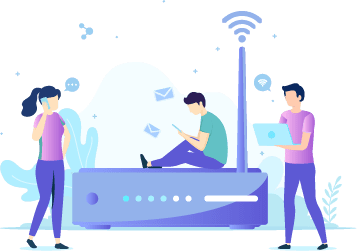 Conclusion
It's just a dropped call doing the job. It's an absolute interactionless authentication method for android users and provides validation for website application users on laptops or PCs. We will help you integrate this cost-effective, quick and easy Flash Call authentication solution for your brand to elevate the user experience and make customer engagement even more comfortable. Contact Us Now!