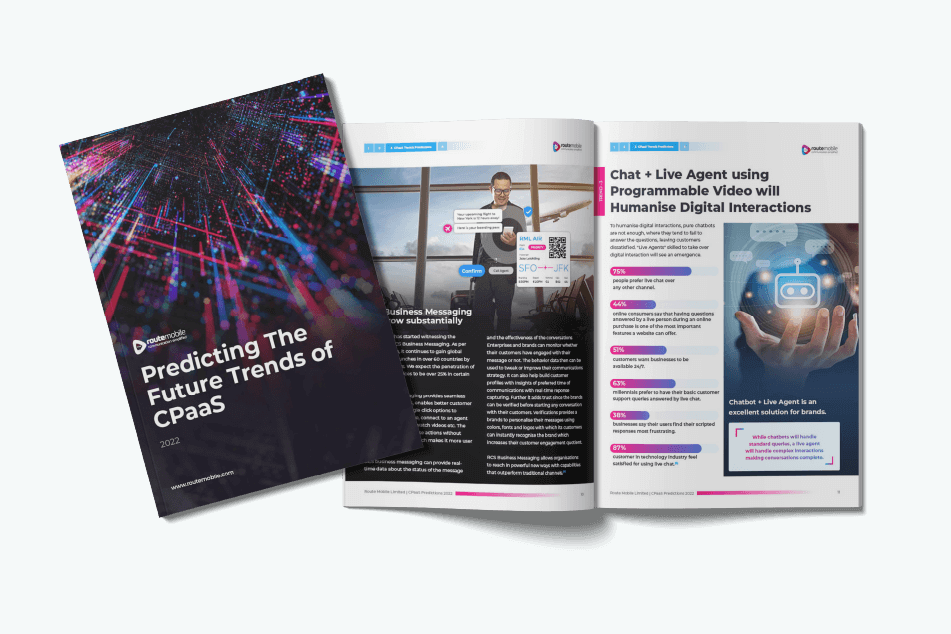 CPaaS, more commonly known as Communications Platform as a Service, has seen tremendous growth in the last few years and is all set to boom within the next two years. In this white paper, we will try to closely examine the trends that will shape the growth potential of CPaaS in the next 12 months. As per Juniper Research, it is forecasted that the CPaaS industry will generate revenue of over $34.2 billion by 2026 and the estimated growth is set to be at 37% CAGR within the next five years.
CPaaS is improving its penetration using programmable communications & APIs. It has improved its capabilities by easily integrating with existing infrastructure of any brands and enterprises giving rise to hybrid communications. The aftermath of COVID-19 has had a massive impact, with companies embracing innovation and adopting the journey of digital transformation faster than ever using CPaaS & programmable communications.
The vast majority of benefits that are associated with CPaaS and programmable communication are closely aligned with the various goals of digital transformation, which is undertaken by businesses. The pandemic has significantly accelerated the digital transformation and it has become clear that CPaaS along with flexible APIs, will become a driving force for Enterprise to deliver enhanced Customer Experience.
Top 5 CPaaS Trends in 2022
Communications & Commerce will Intertwine
Hybrid Communications with Behavioural Nuances Chat + Live Agent using Programmable Video will Humanise Digital Interactions
Personalisation Tech to Enable Customer Experience
MIDaaS Coverage and Adoption will Grow Exponentially
To get an insight into the Top 5 Trends that will shape the CPaaS Industry in 2022, download the whitepaper