Route Mobile's Facebook Messenger for Business can help you reach and connect with your existing and potential customers with its rich messaging capabilities, intuitive navigation, responsive chats, automated personalized communication to grow your business page with Facebook Messenger's massive user base. Offer a straightforward way to take actions and drive better campaign awareness increasing the scope of conversions. Build your brand visibility through a single easy-to-access platform.
Get Started
Features & Benefits of Facebook Messenger for Business
Bring conversations to life with visually appealing images
Showcase products & services through carousels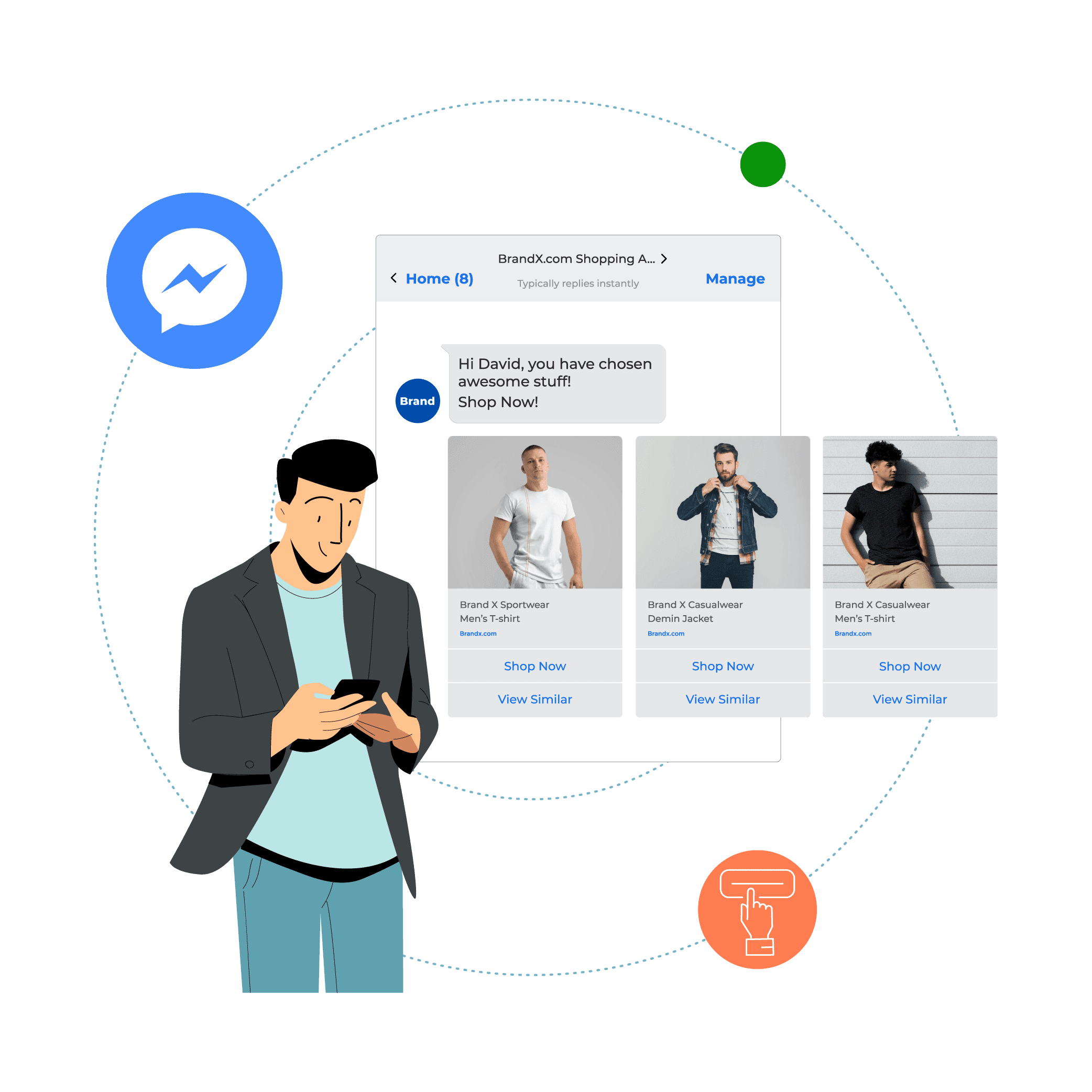 Embedded Buttons and Suggested Replies enabling quick actions
Seamless integration for support and query resolution
Product Trivia
20 Billion
messages exchanged between businesses and consumers every month. Engage with 1.3 billion audiences globally on Messenger.
How Facebook Messenger API for Business works

FAQs on Facebook Messenger for Business