Acculync® is a one-of-a-kind service that helps you trim long URLs and provides detailed analytics within Route Mobile's Messaging Platform. It helps you also to send out unique hyperlinks that are embedded within messages directly to your customers. With Acculync®, you can reduce lengthy and wordy links with the help of a URL shortening service which can help you achieve better outcomes. There are numerous features of utilizing Acculync® such as a verified business profile, faster responses with quick reply buttons, sharing ticket information, important docs, and files. Create and share customized URLs in the form of an SMS using Acculync® for better click rates.
Get Started
Features of Acculync
Create Concise and Customized SMS
Access Real-Time Customer Insights
Amplify Brand image and Visibility
Detailed Tracking
Ease of Use
24/7 Global Support
Product Trivia
34%
more clicks-throughs driving campaign engagement using shortened brand URLs giving off a cleaner user interface
How it works?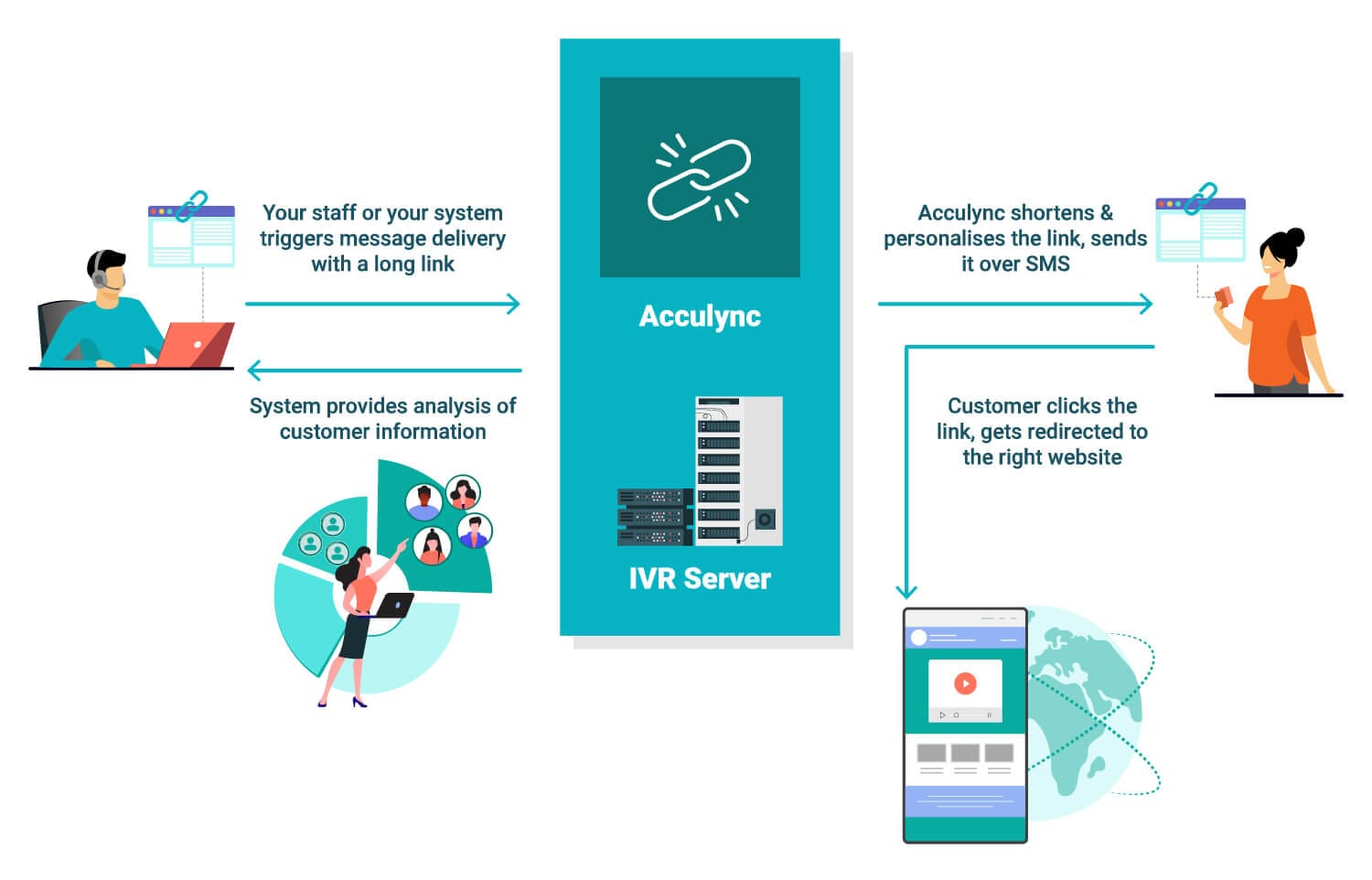 Watch our video on Acculync®