Enhance your brand loyalty and give a visual experience to your customers with Route Mobile's Messenger API for Instagram. Reach billions of Instagram users with meaningful conversations, immersive images & videos, to encourage engagement, increase customer satisfaction, drive sales.
Get Started
Features & Benefits of Instagram Business API
Enable a Visual Experiencewith immersive videos and images.
Leverage CTA'sfor swift navigation and sale closure.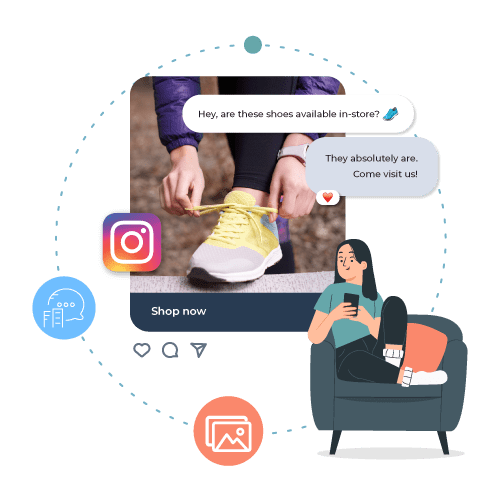 Create Engaging Carouselsfor active promotion and better engagement.
Quick TAT for Query ResolutionTo deliver better CSATS.
FAQs on Instagram Business