Telegram for Business connects customers quickly and easily with brands, right when they need to. Interactive messaging formats and visually appealing elements drives user engagement creating a seamless experience.
Get Started
Features & Benefits of Telegram Business API
Images, Buttons and Quick Replies for interactive chats
Prompt search to discover brands easily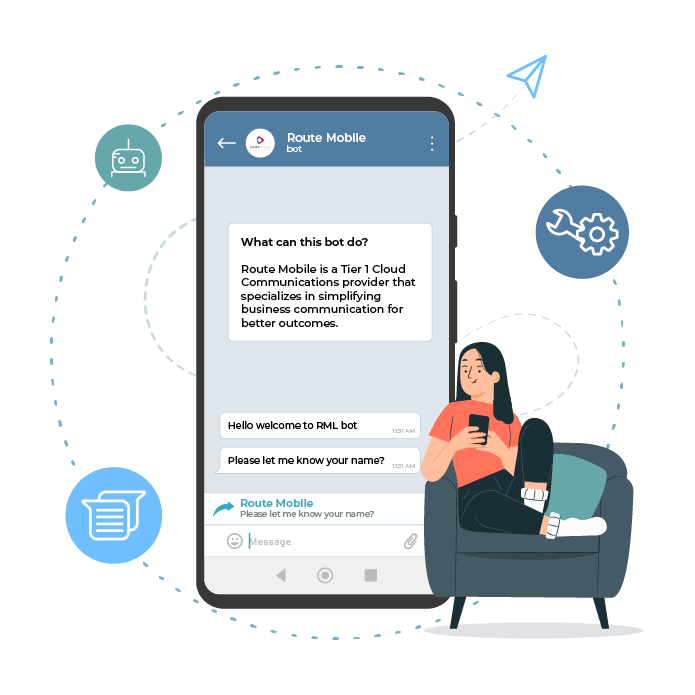 QR codes, chat widgets and t.me links enable multiple entry points
Advanced analytics console to measure business performance
Product Trivia
500 Million
monthly active users on Telegram. Grow your business manifolds using the 4th most downloaded app in app store.
How Telegram For Business works
FAQs on Telegram Business