As remarkable as it is, the year 2020 had a tremendous positive impact on the
Communications Platform as a Service (CPaaS)
technology. Due to the unprecedented number of businesses going digital, CPaaS has become mainstream. According to a forecast by IDC, the market value of CPaaS is expected to be $10.9 billion in the year 2022. Communication systems are moving away from the traditional. Businesses now are looking for cost-effective and flexible ways to upgrade their tech stack, thus embracing the benefits of this cloud-based technology. More on that later.

Today, the one-size-fits-all approach doesn't work for any business as we have different modes of communication to connect with our audiences. Within your organization itself, if you take a look, you would find that different teams have different needs. CPaaS gives you the option to unify these differences through real-time communication tools, analytics, and other essentials by embedding them into your technology.
New enterprise culture and CPaaS
The thriving "new enterprise" culture and unicorn startups have made the potential of cloud solutions and its narrative in communication crystal clear. Businesses began to find more value in a cloud communication set-up because it brings innovative and affordable tailor-made solutions to the table. CPaaS implementation majorly involves
APIs used by developers
within enterprises and start-up ecosystems. CPaaS providers are increasingly utilizing a number of cloud-based APIs as they are delivering immense value. These are offered as pre-packaged plugins or as part of the integration modules for the developers to embed messaging, voice, video, email and other OTT within their applications. In terms of commercials, this platform works on a pay-as-you-go model, where businesses can pay for what they use. It makes the business asset lighter as there is no significant investment required to build an infrastructure or develop software. As a result, more and more businesses are turning to CPaaS.
How CPaaS enable business transformation?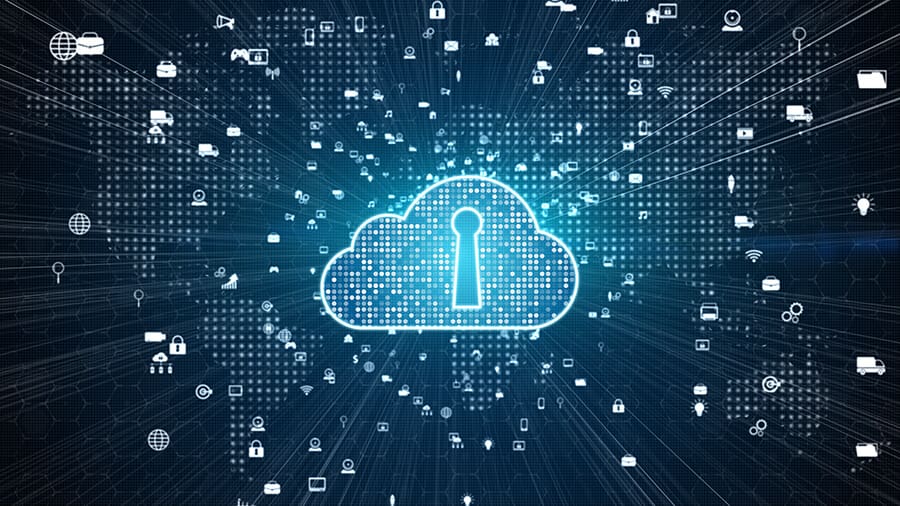 Being on the cloud, CPaaS services are available worldwide. Such services reduce hassles when you scale up or increase your capacity on-demand, and you can do it from anywhere. Thus, the first prominent thing about this technology is its serverless availability. Plus, customers have direct access to the platform's runtime, which leads to fewer obstructions and higher reliability. However, when integrated with AI or machine learning, CPaaS takes your communication game to a whole new level. How? It offers you the following:
Simple-to-use APIs
Compatibility and integration with major cloud platforms
Single interface to communicate with your customers
SMS and calls have shown extraordinary transformation
About 98% of SMS texts are still opened compared to 22% of emails, 29% of tweets, or 12% of FB posts. SMS has remained resilient and is considered to be a primary mode of communication. Especially in the last six months due to a surge in virtual conversations, Voice and text have taken over in-person communications. When embedded with CPaaS APIs, SMS, and calls have created more capable communication areas in the various business processes without touching the underlying framework. Brands can now engage with their customers on multiple levels offering them much more than just a vanilla experience. Thus, the CPaaS-enabled enterprise
messaging
platform of Route Mobile transcends your customer's experience to a whole new level. Our multithreaded and reliable platform provides enterprises access to their own portal and helps them to:
Send Messages
Collect Messages
Submit messages to operators for delivery
Many large, medium, and small enterprises benefit from our CPaaS APIs as we disintegrate the
A2P communication
channel:
Hosted on-premises/ cloud solution
Direct connectivity with operators
Scalable to cater to huge volumes
Enterprise-grade security
Quick integration via API to enterprises
Advanced analytics and reports
Advanced user management capabilities
Auto-route management based on pricing
Reinforcements for the support desk
Customer support can breathe easier as CPaaS drives chatbots and IVRs (Interactive Voice Response) to help them with the groundwork. Chatbots and IVRs when well aligned with the system, assist customers with their basic queries and needs. This takes a chunk of the load away from your support team, so they can focus on deeper concerns. The
outbound/inbound IVR system
that Route Mobile implements are an end-to-end offering. It starts from customer engagement via placing calls to quality lead generation. Here's a visual representation of a typical IVR system implementation:
The convenience that comes with our integration can be explained better with one of the most popular and successful use cases from the e-commerce industry. A global giant e-commerce player was facing difficulties while providing onboarding support to their sellers and consolidating their preferences in one place. They tried managing their problem through a non-real-time channel, email but failed to maintain an exorbitant amount of data and its response time. This is where Route Mobile came into the picture and offered a solution using an inbound IVR and a virtual mobile number (VMN) helping them to overcome the consolidation issue. The brand can now track sellers in real-time along with their preferences. It's also easy to identify the stage of enrolment where the seller is stuck and needs assistance.
Reporting and analytics
Dig deep into your audience's behavior and turn them into insights with advanced reporting and analytics built on CPaaS. Track your leads, campaign insights, and check overall performance with our actionable metrics built in every service that you opt for. View log, verification, and summary report to see a day-wise and a communication performance overview through a dashboard.
Marketing automation
From brand promotion to reporting, CPaaS unifies every communication channel and offers you a host of real-time tools to keep you updated. Hence, automation of your campaigns on CPaaS gives you lesser headaches and more credible results. Through Email, Push notifications, SMS, Voice, and OTT channels, CPaaS engages your audience throughout their journey. From user interface customization to creating log reports, customer entries, and SMS reports, Route Mobile provides complete integration of CPaaS APIs into your business technology.
With simple deployments and improved dynamic communications, CPaaS is driving opportunities for business across all industries – banking, e-commerce, travel, media, government, and NGOs to name a few. This mainstream technology aims to provide an
omnichannel experience
– allowing your users to communicate on any device, browser, or platform. CPaaS promises to be a game-changer when combined with AI, machine learning, and big data. It empowers a business to predict and extract user data and simultaneously combat ambiguities that could become growth obstructions.