In today's rapidly changing and evolving banking sector and industry, artificial intelligence has tremendously revolutionized the way financial transactions occur. Data within the banking industry has been an invaluable component with tremendous growth and success, becoming a valuable metric for businesses to own for themselves. Due to the priceless nature of data which has become an essential asset, data has grown exponentially in terms of quality and quantity, which helps to boost its value significantly tremendously.
The banking sector relies heavily on data to serve customers better and make better business decisions. Unlike other industries and sectors, which mainly work in silos, it can help not to waste the potential or talent of the most skilled employees. Artificial intelligence has grown by leaps and bounds, and the free flow of excess information and data can help tremendously.
However, data has also faced problems, as it can become locked in different locations. It has become more of an active, helpful asset rather than a hindrance once you understand the importance of communication from within your business by making it possible to simplify communication without it being too time-consuming and overly complex.
It is precisely how artificial intelligence can come and solve problems, particularly with problematic areas within business processes. Data silos have existed between various teams, which causes delays within the system and errors in communication, especially in solving crucial back-end tasks that have become unnecessarily complicated.
A vast majority of banks still utilise data vaults which may be inaccessible to different teams within the organisation. It has led to many bottlenecks and situations where specific teams have access to information that the other groups need access to. Restricting data can cause a significant drop in the efficiency of the employees by being kept out of the loop. It also hurts and limits the ability of executives to gain access to valuable data insights. Nowadays, they have reached a point where banks have vast amounts of data, which has increased tremendously by leaps and bounds, leading to a drop in efficiency in the amount of data they possess. Ultimately, it also becomes the responsibility of the IT staff to glue together data seamlessly.
With rising pressure, IT staff is always under tremendous pressure as they deal with greater workloads. Banks face the issue of competing with legacy technology, even for tackling some of the most basic tasks that need to be more varied, which can be automated for ease of access. Combined with month-end processes where teams are in a crunch in delivering crucial information, it weighs down the entire finance team, mainly administrative tasks. It can help significantly save time and help focus on administrative tasks by helping gather insights through manual reports. Thus, data between teams must be as efficient and transparent as possible to ensure that information is present and visible to groups simultaneously so that everybody is on the same page.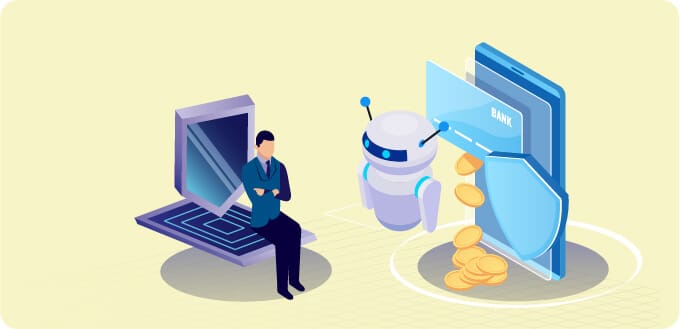 How is AI being used as a suitable solution for your business?
AI-driven automation has reached another level with the seamless integration of various tools and technologies, freeing up the employees' time. This process has led to a revolutionary method of using data for businesses, which has played a crucial role in digital transformation. Due to security concerns, however, banking and the overall financial sector have fallen short tremendously, especially regarding digital transformation.
There has been a lot of hesitation in the past, especially with financial institutions, particularly in the banking and finance sectors and how they aim to transform their business digitally. However, all of that is a thing of the past. Banks and financial industries relied on legacy systems in the past and have adopted new technology like the cloud, automated their processes and integrated their systems. With rising competition between banks, the entire competitive landscape of the industry has changed as they are constantly trying to evolve with the times, especially with growing concerns about cybersecurity and other threats.
Banks adopt newer technologies, especially within the competitive landscape. Thus, financial institutions have evolved significantly through innovative methods, with artificial intelligence and machine learning being the vital proprietary tools which can dramatically help them become more creative. With the help of AI, integration platforms can seamlessly glue different business areas together, allowing data pipelines to be built with absolute ease. Building easily accessible data pipelines with a seamless flow of information can help with more excellent integrations to users. It is one of the better aspects of using ML and AI, which can help build data pipelines with seamless access and ease, up to 90% accuracy. Every user is more empowered than ever to take advantage of technological advancements that can make life much easier and more efficient.
With the help of general artificial intelligence and machine learning, automating low-skill and highly repetitive tasks has become much more accessible. It has helped automate highly-repetitive, low-skill jobs, which can burden teams, particularly with manual processes. AI-powered platforms have helped significantly eliminate the data and integration backlog.
The main reason why artificial intelligence has double the benefits is because of the increase in productivity and efficiency without cutting down on costs. Automation and AI have been the choice of executives from various companies who believe they can benefit significantly from real-time access to data. It is tremendously helpful in gaining insights, especially with the help of legacy tech and various manual processes.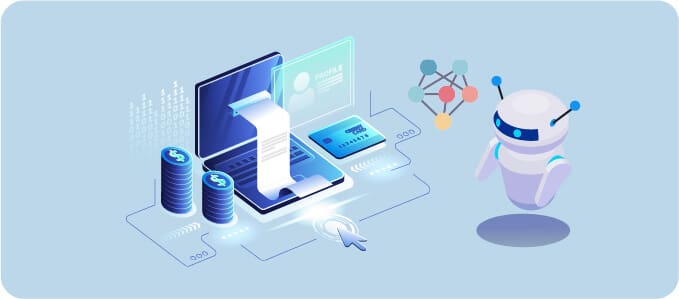 Why have digital payment enterprises shifted towards adopting artificial intelligence for their businesses?
As technology has become more self-sufficient with the rise in self-service and low code, digital transformation is quite a complex process. The ease of access to the platform can help tremendously, especially if companies face shortages in skilled workers and training costs. There are various use cases where organisations have utilised this self-service technology in deploying technologies at a moment's notice. Organisations do not need any no-code infrastructure in deploying technologies, as there are tools and technologies which can connect with applications and devices.
The benefit of using artificial intelligence is that IT teams are broken into silos within the business. With this technology, it is possible to help manage tasks routinely, and with the help of AI integration, routine tasks can be controlled by themselves. Thus, AI integration technology has shifted its focus by passing information from one part to another while responding to changes and challenges.
Banks have to handle a wide variety of sensitive information for the customers by banks, with data regulations that need to evolve. It is essential for the banking sector to constantly stay ahead of the curve, particularly in the case of managing data, which could also cause fines and damage the reputation.
OmniCent by Route Mobile is a one-of-a-kind, easy-to-use simplified payment solution that is powered with the help of powerful artificial intelligence along with cross-platform compatibility. As a business owner, you can send payments across various business channels, especially WhatsApp Business Platform, RCS Business Messaging and SMS messaging. You can simplify and enable your brand to engage with customers and streamline the entire checkout process, which will play a tremendous role in the shopping experience.
In Conclusion:
As part of the digital payments industry, adopting the right solution can help safeguard critical data, especially ensuring compliance with specific regulatory requirements. These advancements and this constant progress are crucial, especially in ensuring success, which is essential for the future of the banking industry. However, it would help if you remembered that agility is the game's name, and the banking industry has failed when it comes time to adopt certain technologies.
However, it would be best if you remembered that agility in the form of greater flexibility with business processes and reducing the burden of the staff is imperative, especially when it comes to adopting newer technologies. The benefits are numerous, as artificial intelligence and machine learning technologies are pretty straightforward, especially in automating the data infrastructure of a business. Freeing up employees and people within the silos is possible to create an efficient and flexible company.
If you want to understand how artificial intelligence can help revolutionise the industry, try OmniCent for your business. We will love to hear from you if you want to learn more! You can contact us at marketing@routemobile.com, and our product experts will contact you with a callback.