Text messaging has revolutionised the way we communicate in the last 30 years. From the introduction of the Short Message Service (SMS) in 1992 to now, texting has become an integral part of our daily lives. It has had a significant impact on our lives, it has changed the way we communicate and also changed the way we conduct business.
The introduction of text messaging has been a huge step forward in communication technology. It is incredibly easy to use; anyone with a cell phone can send a message to anyone else in a matter of seconds. In the last 30 years, we have seen a shift away from traditional forms of communication such as phone calls and letters, towards texting and now rich texts. The impact of texting has been wider than personal communication. Businesses have found numerous ways to leverage this technology to reach potential customers and increase their visibility. Companies have used texting to send out marketing campaigns, connect with customers, and provide customer service.
Text messaging has quickly become an essential part of life in our modern world. From the days of simple SMS messages sent between two people, to larger group conversations and even video calls, text messaging has changed the way we communicate with one another.
The origin of text messaging can be traced back to the early days of mobile phones in the late 1980s. Initially, it was used solely to send short messages between two people, such as "I'll be home soon." As mobile phones began to become more and more popular, companies saw the potential for SMS and started their journey towards customer communications.
Over the next three decades, text messaging has evolved significantly, with technology enabling it to be used for a myriad of applications.
The rise of text messaging began in 1992, when the first text message was sent by engineer Neil Papworth on 3 December 1992 and read simply, "Merry Christmas".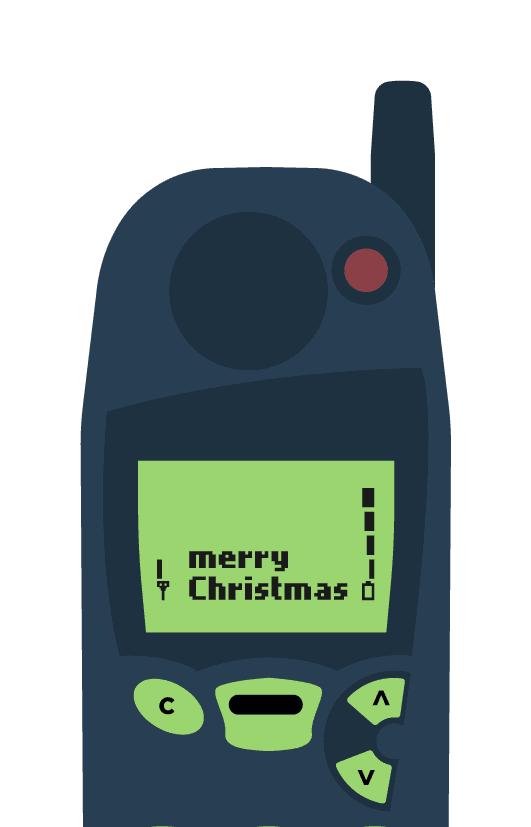 Since then, text messaging has been adopted by hundreds of millions of people worldwide. Earlier, it had become one of the most popular ways to communicate with friends, family, and business contacts. Text messaging is used for a range of different applications, from confirming Purchase orders to sending appointment reminders. It is also used for business promotions, reminders, customer service and more. An advantage of text messaging is that it is a fast and convenient way for businesses and individuals to send short messages quickly, without the need for an Internet connection.
Text messaging can also be used to send rich messages, which allow users to send audio, images, and video as part of their message. This additional functionality has made text messaging even more attractive to businesses and individuals looking for a quick and efficient way to communicate with other people.
New technology and changing consumer behaviour are redefining the way for the future of SMS messaging.
The future of text messaging is one of the most highly-debated topics in the sphere of communication technology. Text messaging has become the primary method of communication for many people, and it's easy to understand why. It's a fast, convenient, and reliable way to get a message across in just a few seconds without needing a phone call.
RCS Business Messaging
The industry has started witnessing the potential of RCS Business Messaging the 2.0 avatar or SMS. As per GSMA research, RCS continues to gain global traction with launches in over 60 countries by over 90 operators. We expect the penetration of RCS-enabled devices to be over 25% in certain markets.
2-way SMS use cases
I see brands and enterprises are increasingly using SMS to establish two-way communication with their customers in a more conversational manner. Be it welcome SMS, reminders for abandoned carts, event invites with a link, new product launches, discounts, critical information, updates etc; there are many uses for SMS.
SMS Firewall
SMS Firewalls will be vigilantly installed by operators to prevent the use of illegal grey routes. It will help monitor the inbound and outbound traffic and detects anything that is abnormal or not permitted.
Verified Messages
Businesses will add an extra level of security for customers to know that messages are received from a verified business. Verified SMS is enabled with a trusted SMS badge, displaying the full brand name and logo, verifying any type of phone number, spam protection, URL preview, and message thread.
10DLC messaging to increase consumer trust
10DLC messaging will increase consumer trust as it is a more compliant text messaging channel that filters harmful content and spam. Brands and enterprises have realised that leading with compliance and embracing new technologies is critical to scalable growth. Here's how 10DLC can help you get there – and why P2P, shortcodes, and toll-free long codes can't.
The future of messaging is evolving to become more personalised to the consumer, to provide deeper engagement between the brand and its consumers, and to be a communication platform for more seamless interaction in our daily life. It provides a more personalised conversation that focuses less on pushing sales and more on establishing a relationship with the customer to create loyalty, which will eventually lead to increased sales.
Indeed SMS has come a long way in 30 years and has truly revolutionised the communication industry!