In the present scenario each brand is faciAn A2P messaging platformng an aggressive market competition, which has now resulted in them going extra miles to survive in a competitive and uncertain market space. By using CRM and its functionalities intelligently, travel and hospitality brands can differentiate their audience as per their individual preferences and provide personalized experiences. This approach not only results in customer retention, but also drives purchases higher.
CRM's have been in the thick of marketing and sales activities for the longest time but its usage was largely restricted to multinational companies with a robust on-prem network to help them manage their network of operation centres. However, digitization has spurred organizations of all sizes to implement and leverage the benefits of CRM's to manage, nurture and convert their leads effectively.
Customer Relationship Management (CRM) to integrate multiple communication solutions
Success of the organization depends on a firm's ability to attract, satisfy and retain its customers. Since Customers are the lifeblood of an organization, CRM plays an important role in modern business. When the data is managed by a CRM platform, organizations get a competitive advantage and understanding of their target audience, which eventually leads to much more aligned messaging.
CRM software keeps track of business operations in order to improve CX.
The increasing adoption of innovative technologies such as AI and connected devices is predicted to drive software demand, and Cloud Communication platforms are expected to gain traction owing to its ease of accessibility and integration.CRM software nowadays offers multiple communication platforms such as voice, email, SMS, and so on.
An A2P messaging platform can assist brands in providing relevant real-time communication that complements traditional connections and delivers targeted customer notifications.
Today, CRM software helps the entire hospitality industry to build and maintain good relationships with the individual guests. Since it gives access to guests' accurate data, hotels get an opportunity to personalize their guests' experience while on property, as well as provide more targeted marketing in-between stays to increase future direct bookings.
For instance, a guest's profile can help you to personalize their room settings upon arrival, or you can automatically send out birthday messages or a gift card via SMS.
Route Mobile SMS:
Route Mobile SMS is a seamless App that enables enterprises and brands to get in touch with their respective audience all across the globe using Simplified Text Messaging and the chosen CRM platform. With this solution, organizations can send personalized A2P messages and initiate global SMS campaigns instantly. With the help of its powerful dashboards and actionable insights, Route Mobile SMS allows businesses to make informed decisions in real-time, delivering superior customer experiences.
Wondering HOW?
Well, here's a winning approach for the hospitality and tourism sector.
By its very nature, the relationship between a travel agency and its customers is ongoing and since the holiday season is around the corner, getting in touch with the right target audience at the right time is crucial. With Route Mobile SMS, you get to share offers and promotional messages with customers. A successful integration of CRM and Route Mobile SMS gives you an opportunity to target the group that showed interest earlier and to your potential customers. With this, you can also share the customized travel packages, itinerary and other details like – flight time, hotel check-in information etc.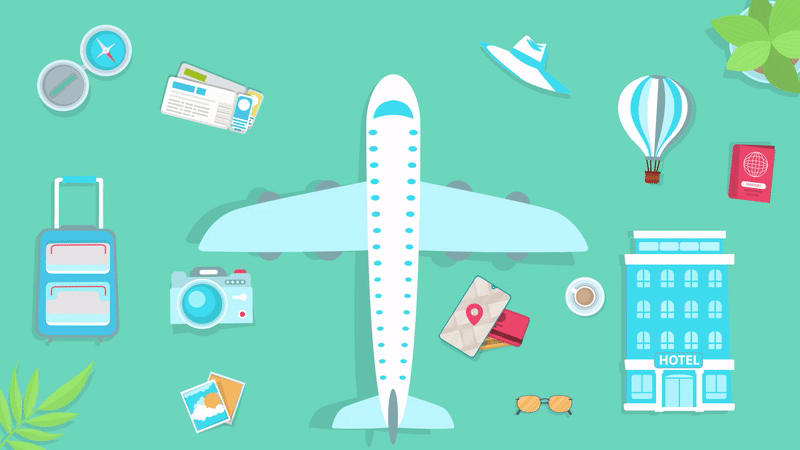 That's not all, you can analyze the data and get in touch with the prospects who are on the verge of booking or showed interest but didn't make the purchase, by sending last-minute hotel deals and airfare price drop SMS. In a nutshell , you get to pitch for the possible opportunities by sending vouchers and hotel promo codes for instant bookings.
Here is an insight on how we collaborated with one of the top 5 airlines in the world and enabled it to #RouteItRight by enriching its customer communications with Route Mobile SMS.
Click here to read the whole story.
So, if you too want to leverage the power of A2P Messaging to connect with your customers across different time zones, then you must integrate Route Mobile SMS App with your Salesforce CRM and ensure customer engagement through simplified texting. Speak to the experts NOW!