The word "Voice Broadcasting" refers to a method of communicating with the general public. It allows enterprises or commercial enterprises to connect with their target audience regardless of where they are located. It is a cutting-edge strategy that is being employed all over the world in fields such as brand management, influencer marketing, digital marketing, and so on. For every business, generating leads is a difficult process. However, the current era's technical improvement has facilitated the process of making voice broadcasts a useful instrument for lead generation. In this blog, we'll talk about the voice broadcasting technology that works best for generating leads.

The development of Voice Broadcasting was prompted by the search for new strategies for efficient marketing. This channel has been discovered to be more profitable for generating more and better leads. It increases consumer response rates, which in turn fosters the relationship between the business and its clients that is essential to success. It is an easy way to connect with a large number of individuals at once, increasing contact frequency. In addition to this, it boosts productivity. Instead of making several phone calls to customers, you will have more time to concentrate on your business.
When creating a business sales funnel, the goal is to pique a customer's interest in their product and services. Lead generation and Voice broadcasting are inextricably related processes. A smart Voice Broadcast service can help businesses contact a large number of clients over the phone at a lower cost. Due to a quick change in marketing strategies, corporations and enterprises should follow the trends to produce more leads and draw in more clients.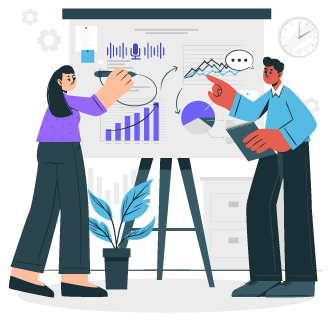 Voice Marketing Strategies for Lead Generation and Growth
Voice Broadcast improves reaction rates and forges a solid bond between the client and the business. The most significant benefit is an improvement in productivity because cold calling saves a significant amount of time. Let's now examine a few tactics that will help us accomplish our intended aims.

Recognize your clients' chosen language and connect with them by compassionately communicating the message.

To hold the audience's attention throughout the entire speech, start with the advantages.

Make sure the voice is clear and uninterrupted by excessive gaps. Be sure to focus on clarity and the length of the message.

It will appear more sincere if you include additional information about the business. Make sure the tone is gentle without going overboard.
The Fundamentals of Voice Broadcasting for Lead Generation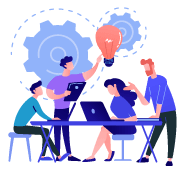 1. Strategize
Make a strategy based on the business you are in charge of. Plan your approach with parameters such as target audience, financial limits, and broadcasting tools in mind. Make certain that your voice broadcasting strategy will assist your company in every way.
2. Determining Objectives
Determine your objective by calculating how many campaigns will be required to run your business. For effortless achievement of the goal, customize the campaign for the intended audience.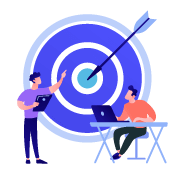 Use Route Mobile's Voice Broadcasting service to improve your marketing and communication strategies.
Get Started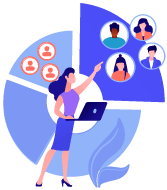 3. Target Market
After developing a plan for reaching your goal, the next critical step is determining who you will target. Make contact with those who are likely to be interested in your service. Take the time to carefully evaluate the individuals since this is the foundation for your voice message to get greater outcomes. Furthermore, by determining your target demographic, you can design an effective and targeted message that can exponentially expand your business.
4. Personalization
Personalize your speech to sound more sincere. It is best to avoid robotic overtones. Messages need to be welcoming and warm to the listener. In the beginning, introduce yourself briefly, such as "Hello, I'm John from XYZ." Also, end with a sincere phrase, such as "Thank you for getting in touch with us." Finally, make your audio message interactive in order to pique the audience's attention. You should never sound like you're reading from a script; instead, be relaxed and poised. As a result, if clients ask inquiries, you can be confident that the audio message you've prepared is engaging and creates further leads.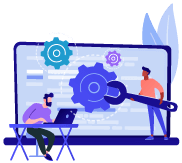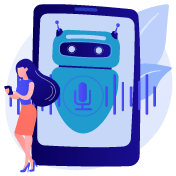 5. Text-to-Speech
The system reads out your text on a call the same way a human would. It is even possible to insert the prospect's name and other relevant information so that the call can be personalized. Speech-enabled pre-and after-sales services save not only time and effort, but also reduce operational costs, reduce human agents' workload, and increase productivity. Multiple contact points can be supported by a single text-to-speech voice broadcast. By simply adding a few lines of code, the spoken version of the feed is automatically generated and updated. With less time spent dialing customers, agents can focus on more important tasks that cannot be automated. As a result, voice broadcast campaigns can be optimized, performance indicators analyzed, and lead generation can be increased.
Summary
Voice broadcasting has established itself as an effective and cost-effective method for promoting a variety of business ventures. Along with being a marketing tool, it also improves client happiness, increases revenue, and, to top it all off, saves time for marketing professionals. The marketing landscape now has new horizons and a fresh approach due to voice broadcasting, which will help businesses achieve their objectives. The easiest way to reach the largest number of clients affordably is through Voice Broadcast. In recent years, it has been more widely acknowledged as a means of boosting sales for all types of businesses. Consequently, every firm can receive leads from it. With the methods outlined above, you can effectively use Route Mobile's Voice Broadcasting in your business. Contact us Now!