Key Highlights
What is Conversational Commerce?
Benefits of Conversational Commerce
Role of Conversational Commerce in RCS
Why is Conversational Commerce in RCS such a big opportunity in Ecommerce?
The distinct technology in communications and social trends such as smartphone and messaging app saturation has led to the rise of conversational commerce. There is a shift in customer behavior & their expectation with a sharp increase in the usage of smartphones, access to the internet and various apps from mobile devices.
Conversational commerce differs from a more traditional marketing approach. It involves the use of everyday messenger apps to communicate with the customers than a dedicated application, email or banner/display advertising in traditional marketing. The evolution of chatbots and the use of Artificial Intelligence and Natural Language Processing has made it possible for companies to build 'chatbots' – applications that enable customer interaction easily. Even a small business can swiftly implement a chatbot.
A huge reason why conversational commerce is well-received by customers is because of its simplicity, convenience, and its availability. For instance, a shopper may have to wait for a customer support executive to be available on a call to ask the delivery status of its order and the reply they will get is either YES/NO. intent-based real-time filtering of the queries to give accurate responses makes eCommerce support more efficient. Thus, conversational commerce compensates for even a lack of personalization.
Benefits of Conversational commerce :
Creates brand-consumer relationship seamlessly
Real-time assistance 24/7 service
Automated interactions between brand and customer by a more human experience
Personalized recommendations and offers
Hasten up the process.
Role of RCS Business Message in conversational commerce:
RCS Business Messages is highly compatible with chatbots as compared to other messenger apps which makes it ideal for conversational commerce as it can serve as a platform to expand meaningful interaction with consumers and the ability to mine quality data on customer interactions. RCS Business Messaging has great potential to be an effective channel to reach customers with the android and operator support and it also comes without the burden of maintaining a dedicated app.
Some of the RCS Business Messages features include sharing location information, suggested action and reply, making purchases, delivering read receipts, scrolling through multiple videos, images, extended variety of animations and emojis, maps and other rich media content as well as multiple action buttons to quickly access content or website destinations. It also enables us to send/receive larger, higher-quality images and photos and stream videos, dialler, as well as interactive conversations and automate dialogues. The senders are verified that increases the trustworthiness and authenticity of the message. Delivering chatbot experiences and employing location-based functions for more contextual messaging is the heart of any conversational commerce, which is the USP of RCS Business Messaging.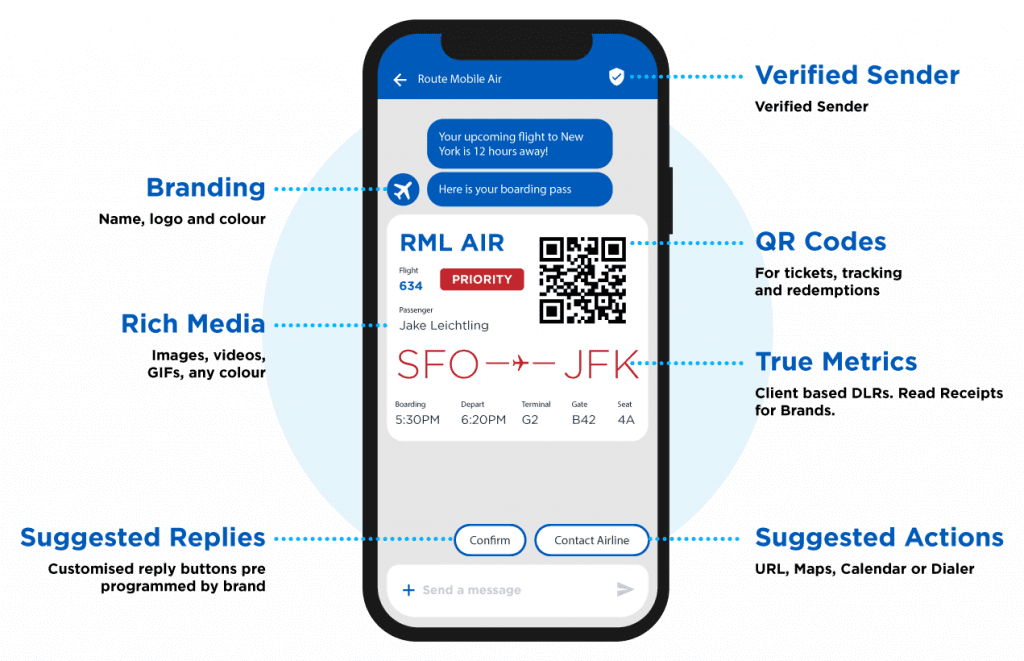 RCS bot helps to play a vital role to improve ROI.
Delivering a delightful conversational experience is one of the core principles of every eCommerce company. RCS Business Messaging enables rich and interactive interactions without wanting the user to install any application. Virtual bots are likely to become in the frontlines as it's available around-the-clock, multilingual service, deep information about the product and price. This allows eCommerce companies to provide high-quality service to their SMS users on Android phones, which will significantly improve customer experience and directly impact revenue.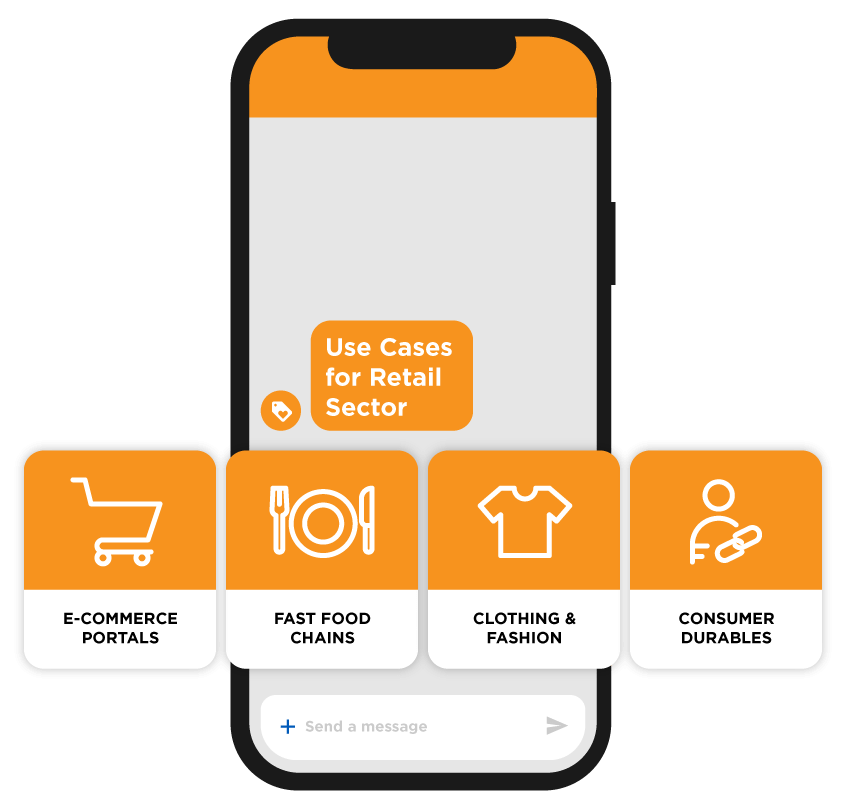 In the food and beverage sector, fast-food chain companies have started offering promotions through RCS Business Message. The results were dazzling with higher rate conversion rates than SMS. As a complimentary, food chain companies also provide a complete view to recipes with dietary restrictions filters. Brands and retailers deliver better online experience by helping consumers to shop what they want, finding the nearest store location, informing them about deals of the day.
As more businesses drive communications using the RCS Business Message platform, the real beneficiary will be the end customer, who will have more avenues to communicate with brands and get the desired experience. So the role of RCS in conversational commerce is just more than a buzzword.