Application-to-Person (A2P) is a type of communication in which companies or organizations can automatically contact or text their intended audience or consumers. It is a very flexible form of communication that may fulfill many kinds of requirements across a wide range of industries.
Implementations of A2P Messaging in Various Industries
The following are a few implementations for A2P messaging in various industries: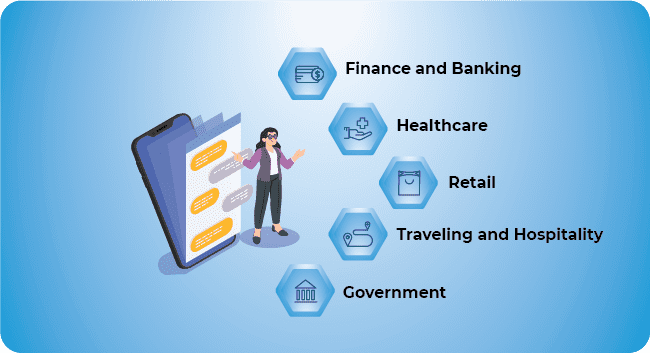 Finance and Banking
Sending automated transaction notifications and alerts to consumers
Reminding customers about upcoming dues or payments
OTP (One-Time Password) delivery for online transactions
Healthcare
Patients get appointment reminders
Sending patients health information and recommendations
Following up with patients post-medical procedure
Retail
Sending customers special offers and rewards
Order confirmation and updates on the delivery progress
Feedback requests after a purchase
Traveling and Hospitality
Confirmations of hotel or flight bookings
Automated distribution of boarding passes and check-in
Feedback forms during a trip or hotel stay
Government
Sending citizens crucial updates and notifications
Reminding people of critical submission and deadline dates
Gathering public opinion through surveys and polls
Benefits of A2P Messaging
A2P (Application-to-Person) calling offers several benefits to businesses:
In comparison to other communication channels, it is cost-effective
Instant message distribution to a large audience
High open rates in comparison to emails and other communication methods
Readily automated and customized to meet particular demands
Allows for real-time interaction with customers or a specific audience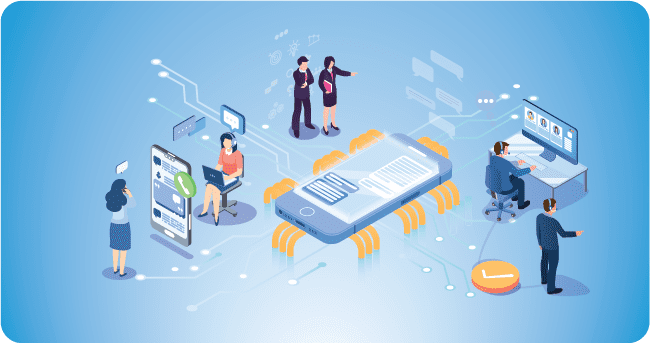 A2P Calling's Future: Emerging Trends and Technologies
The world of A2P calling and texting is exciting and rapidly developing. The following emerging trends and technologies influence the path of A2P calling and messaging:

Businesses increasingly use chatbots and Artificial Intelligence (AI) in their A2P messaging to automate customer care conversations and speed up response times. The following are some possible advantages of using AI and chatbots in A2P messaging:
24/7 accessibility: Customers may receive immediate support through chatbots and AI-powered messaging.
Enhanced efficiency: AI and chatbots can perform routine tasks and provide answers to frequently asked inquiries, freeing up resources for more complicated problems.
Enhanced personalization: Chatbots and AI may leverage customer data to offer customized advice and support.

New possibilities for A2P calling and texting emerge with the popularity of voice-activated devices and assistants like Amazon Alexa and Google Home. The following are some possible advantages of using voice-activated devices and assistants for A2P calling and messaging:
Enhanced convenience: Voice commands allow users to access information or perform transactions without typing or using menus.
Increased Accessibility: Voice-activated gadgets and assistants can improve accessibility for customers with disabilities.
Improved customization: Voice-activated devices and assistants might use customer data to provide personalized guidance and help.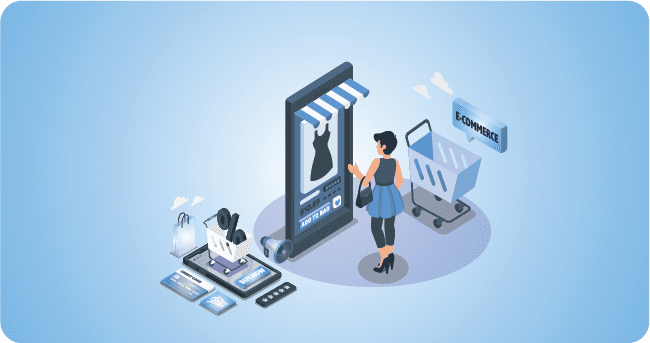 How to Use A2P Calling in a Digital World
A2P calling has a crucial role in the digital transformation process. Consider the following necessary details:
A2P calling is a considerable part of digital transformation and offers a specific and direct communication route with customers.
By incorporating A2P calling into digital strategies, businesses may enhance conversions and revenue while increasing consumer engagement.
Assuring regulatory compliance, applying data analytics to assess and optimize results, and utilizing automation to increase efficiency and scale are the best practices for implementing A2P calling in a digital environment.
By opening up new channels of communication and enhancing consumer experiences, A2P calling may assist companies and organizations in fostering digital transformation and innovation.
How A2P calling fits within the larger framework of digital transformation
The following are some crucial ideas to consider about how A2P calling fits within the larger framework of digital transformation:
Digital transformation is a substantial shift in how organizations utilize technology to add new value for consumers and maintain competitiveness in the digital era.
A2P calling is a vital communication channel that contributes significantly to customer engagement, customer experience improvement, and business outcomes.
Digital initiatives can use A2P calling to increase customer interaction, automate procedures, and boost productivity.
A2P calling is part of a larger digital ecosystem that includes technologies like AI, IoT, and cloud computing, and it is critical to developing a digital-first business.
Best practices to follow when using A2P calling in digital strategies
Consider the following essential best practices when using A2P calling in digital strategies:
Utilize data analytics to track and improve A2P calling performance, including response times and conversion rates.
Use automation to increase productivity and scale.
For a seamless and consistent customer experience, include A2P calling into an omnichannel strategy, such as merging A2P calling with SMS, email, and social media.
By offering real-time information or targeted advertising depending on consumer behavior or preferences, Using A2P calling can improve and customize the customer experience.
To enhance performance and keep a lead over competitors, constantly test and refine A2P calling tactics.
Conclusion
Consider Route Mobile if you're searching for trustworthy, creative voice and A2P messaging solutions. Route Mobile can assist your company's digital transformation and help you remain ahead of the competition with its extensive worldwide network, cutting-edge technology, and round-the-clock customer service. Contact our team today and learn more about our offerings and how we can help your company flourish.