The healthcare industry is no stranger to a plethora of various problems. The current setup, along with the pandemic, has slowed things down to a halt. Some of the most pressing matters that need immediate attention are solving frequent delays, access to personalised attention and facing a disconnect between offline and online services. Let us take a look at the role that WhatsApp chatbots have played in transforming the healthcare industry.
How has the role of WhatsApp chatbots shifted and transformed in the healthcare industry?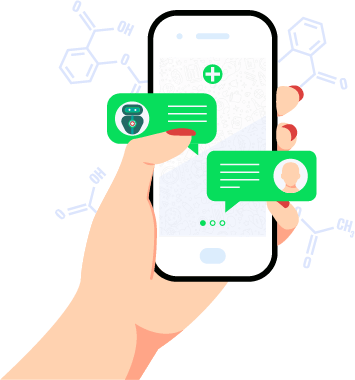 Healthcare setups all across the world have realized that there is no better time in expanding their healthcare services. The institutions are constantly delivering an outstanding experience to all their patients through the combination and benefits of healthcare chatbots through the reach of the world's most popular messaging app, WhatsApp.
Here are some lesser known facts about Whatsapp Chatbots that you might have not known about: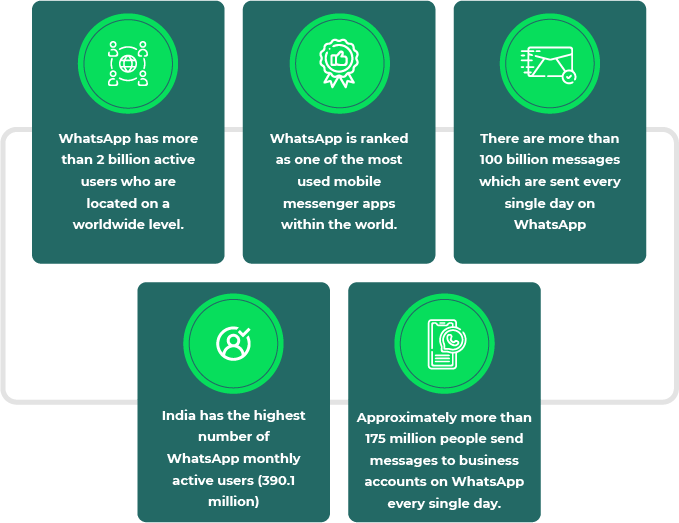 Source: BusinessofApps
In the era of rapidly evolving technology, everyone has adopted and become adapted to the digital world, and healthcare organizations have started to realize the massive need for bots within the work systems. WhatsApp's chatbots have facilitated great opportunities for healthcare institutions in enhancing customer support in real-time, helping hospitals scale up their processes in a short period of time.
What are some use cases of WhatsApp chatbots for the healthcare industry?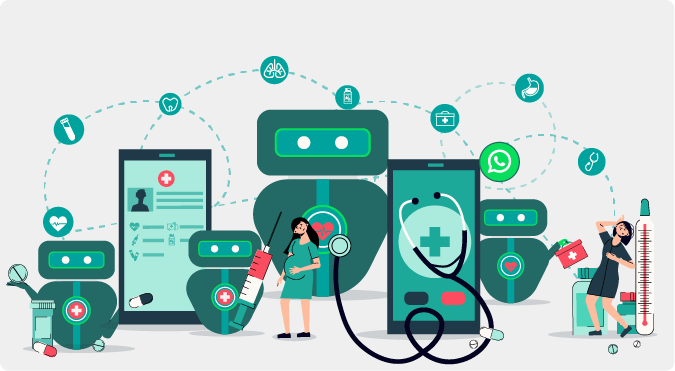 WhatsApp is one of the most widely used applications that is used globally but it has helped to successfully surpass Facebook Messenger, iMessage along with other popular messaging apps. WhatsApp is the most dominant messaging app which has led both large and small businesses to make the most out of it to enhance the overall support and customer experience.
WhatsApp has become quite integral in people's everyday lives, and all healthcare institutions will have this sooner or later in order to offer this digitally as superior medical assistance to all their patients. The WhatsApp chatbot API has helped in enabling healthcare businesses in streamlining communication with customers which makes it easy for both existing and potential customers to connect with them.
WhatsApp's chatbots are powered by natural language processors that are trained, have the capacity in comprehending user queries by giving out accurate responses in real-time. The chatbots can also be integrated with internal databases that allow them to easily learn, train and also enhance the accuracy of their answers.
Accessing crucial medical information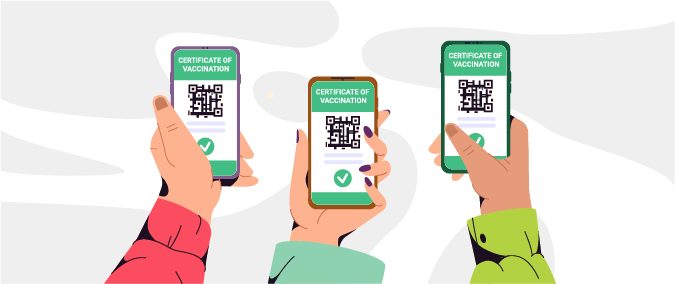 WhatsApp chatbots within the healthcare sector are capable of assisting patients with booking and confirming appointments which are based on the availability of the doctors.
WhatsApp chatbots within the healthcare sector can help in assisting patients with booking and confirming appointments that are based on the availability of the doctors. The bot is incredibly intelligent and can autonomously track follow-ups by using third-party APIs.
Chatbots can be integrated with various medical systems that are operating from the backend in pulling out information like consultancy charges, pharmacy hours and top practitioners. WhatsApp's chatbots are capable of sending and receiving test results both to and from doctors from both patients, along with vice-versa.
WhatsApp chatbots are also capable of assisting patients in giving out information about the different types of various tests along with the cost associated with them, by keeping a record of all the pending reports. The chatbots have made the entire documentation easier for customers so that they no longer need to carry medical documents everywhere, and patients can also send copies of the documents to the chatbot itself.
The documents are going to be stored within an encrypted folder in keeping them safe and secure and keeping them accessible to the permission of the patients.
Sending out notifications for medical reminders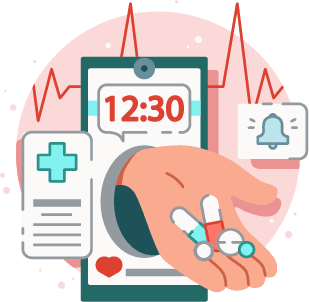 WhatsApp chatbots help in allowing patients to get answers to all of their insurance-related queries. Patients can submit all of their documents by scanning or clicking directly on the interface and you can automate the claim processing and healthcare billing by integrating WhatsApp chatbot with the help of automation systems.
Keeping in mind the feedback of the patients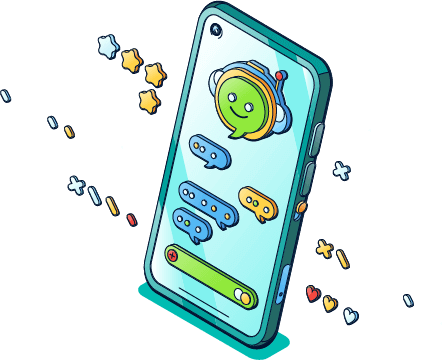 WhatsApp chatbot can help in enabling customers to give feedback on the overall experience, along with specific feedback for all the doctors. It allows businesses to introspect on what they want to improve and focus on, as a small text on WhatsApp can go a long way for companies to improve the overall patient experience.
Figuring out online payments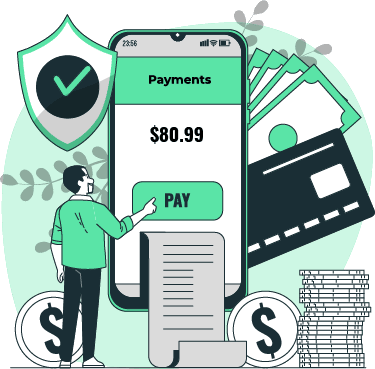 WhatsApp bots within the healthcare sector allow patients to book appointments and make payments from home through WhatsApp itself. It has helped to significantly simplify the entire process of a doctor's appointment, which has led to an improved customer experience.
In Conclusion:
Healthcare institutions are accessible for customers around the clock with the help of quick responses to queries on an individual level. In deploying a WhatsApp chatbot for your health institution, it can become necessary to have a WhatsApp API, and the best way to go about it is to partner with a top API provider. Get in touch with our experts for a free consultation and discover the best opportunities to simplify and exemplify communications for your business. You can also write to us at marketing@routemobile.com.