A2P or Application-to-Person SMS is among the major service markets that are evolving brilliantly with time. A complete term in itself, it refers to an extensive range of channels used to deliver marketing and transactional information or content.
Small-scale and large-scale businesses rely on this one-directional messaging to sail in two boats simultaneously, i.e. boosting the customer engagement and streamlining the customer experience.
For this very year, i.e. 2023, 3.5 trillion business A2P messages are anticipated to be delivered. According to Global Market Insights, A2P SMS is likely to increase at a CAGR of 13% between 2020 and 2026. Is this all or are there reasons that convince telecom operators to believe A2P is the future? Read further to find out.
What Makes A2P SMS the Future?
To shine like the star of tomorrow, proving worth in the present is the way to go and A2P SMS has outshined in this regard. The service has not only grabbed the attention of various business sectors but has evolved as the key mobile communication medium that bridges the gap between organisations and their target audience. A2P SMS has increased the hopes of organisations by serving as an effortless way to convey the voice and identity of an organisation in the easiest way.
Other major reasons that clarify why A2P SMS looks like the future are outlined below: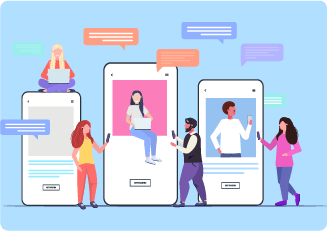 More & more mobile phones
First things first, the surge in the demand for mobile phones is no doubt the prime factor that gears up the growth of A2P. No matter what model a mobile phone belongs to, it has the SMS feature integrated, which probably is the reason behind the infinite phone population. Needless to say, this drives the adoption of A2P SMS by businesses, institutions and more.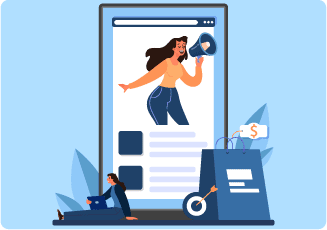 Rise in customer-based industry
A2P SMS eases the path of reaching out to customers besides making the experience superfast and dependable. This ability to enhance the customer experience encourages its wide application in the retail industry, banking sector, government sector, etc. for the purpose of sending bulk SMS, promotional campaigns, engaging services and more.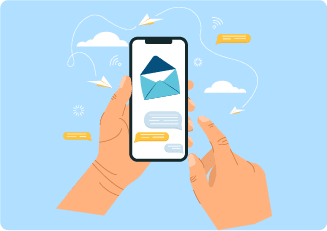 Economical communication channel
One of the obvious reasons that add more to the growth of A2P SMS is it being an affordable, reliable and fast way to reach the inbox of a wide audience irrespective of the day and time. Users of mobile phones are increasing every minute, SMS pack feature is easily available and according to research, 95% plus messages are read in as little as 3 minutes. Combine all these aspects and you will figure out why nothing can stop that expansion of A2P SMS market and that too without any downfall.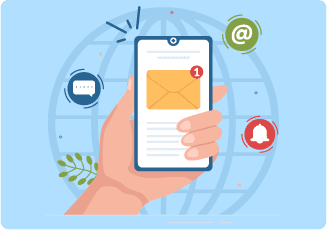 Increased reliability
A2P messages are not dependent on the internet which tends to increase their reliability. In other words, since messages are sent directly from the mobile network operator of the sender to the mobile network of the recipient, issues such as delayed delivery are prevented. As a result, the scope for businesses to connect with customers in areas with zero internet or poor connectivity increases to a great extent.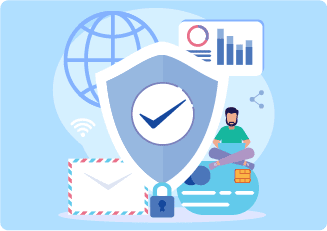 Intact security
One of the major benefits of A2P messages is the level of security they offer. As they are stored on the mobile network operators of the sender and receiver, hackers can't access them easily. Owing to this reason, keeping away from issues like hacking and cyber theft is easy.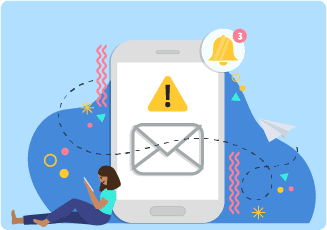 Least possibility of being blocked
Each country's government has its own rules when it comes to policies. For example, China, UAE and North Korea are some of the countries that have banned WhatsApp. Here, A2P messages have an upper hand, as possibilities of them being banned are extremely less, which makes way for businesses to reach customers without worrying about such troubles.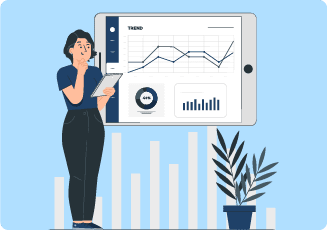 Statistics at a glance
In 2020, 2.02 trillion A2P SMS messages were sent which is probably over 5.52 billion messages each day on an average. The number is estimated to jump to 2.62 trillion with 7.18 billion messages each day on an average by 2025. Moreover, its revenue is predicted to reach USD 51.15 billion by 2025.
By 2026, the global A2P SMS market is expected to touch US $74.7 billion. The market size of A2P messaging on a global level is predicted reach USD 89.65 billion by 2027.
Conclusion
The reasons and statistical facts shared above show a bright future for A2P SMS. In a nutshell, any organisation that is keen to enhance its standardisation and desires an appreciable boost in customers engagement, A2P SMS is the ladder to success. To know more about A2P SMS and how your business can benefit from it, contact us.