About the organisation
A major manufacturer and distributor of beverages, headquartered in Nigeria is a successful company with a rich heritage and a great track record of growth and strong performance. They believe in enriching the communities through investment and positive, active participation.
Here's how an F&B manufacturing company successfully promoted their products through Route Mobile's WhatsApp Business Platform
Challenges Faced
The company needed a solution to promote its beverages over a ubiquitous customer-preferred channel. Covid-19 had caused governments to impose lockdowns globally. Even when authorities eased restrictions with the pandemic receding, people were reluctant to venture out. Though the company interacted with customers in Nigeria over social media, email, voice, and billboards, these mediums lacked the versatility of content and popular presence. Promotion on a popular channel was the need of the hour to get people out of their houses.
Product
WhatsApp Business Platform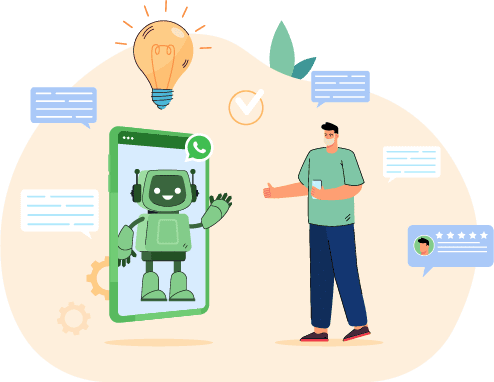 Scripted the success story by
Integrating a chatbot based on Route Mobile's WhatsApp Business Solution to run a 'welcome back' promotional campaign.
Customers received voucher codes from the bot. A free beverage could be redeemed by selecting an area and a resto-bar displayed by the bot
Allowing referrals where customers were able to refer the promotion to a friend using a link in the campaign.
Outcomes of #RouteItRight methodology
Aggressive promotions helped the brand to create value through a popular, media-rich app
Creation of a unique promotional chain not only for the company and its products but also for the resto-bar in the vicinity
Referral marketing allowed the brand to build relationships with new customers and develop partnerships