About the organisation
Founded in 1992 an established lingerie brand that's spread across more than 10,000 retailers. The reason behind this mark is the brand wants to achieve an innovative and comfortable solution for its customers. The company has carved out a niche for itself and has become the first choice of millions of women. It's a garment manufacturer, that was founded in 1992.
The company's mission is to make life easier by providing convenient, secure and reliable customer satisfaction. The company's vision is to drive continuous improvement and innovation in products, systems and processes. They believe in the power of ideas and execute them to redefine the industry dynamics.
Here's how an established lingerie brand improved their overall customer experience with Route Mobile's WhatsApp Business Platform
Challenges Faced
A part of customer satisfaction involves updating a customer throughout a user's journey—from order to delivery. The e-commerce portal of the company currently notifies customers through diverse channels like FB messenger, Instagram, SMS, and email. The company recognises the need to seamlessly engage customers and finds it difficult to gather feedback.
Product
WhatsApp Business Platform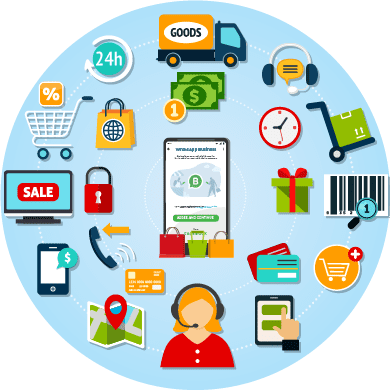 Scripted the success story by
Created a Whatsapp Business Solution which makes handling notifications more efficient
After the company incorporated the WhatsApp Business Platform in its portal, notification management becomes easy. All notifications for orders, shipping, delivery, refunds etc. go through WhatsApp
Customers find it convenient to interact on a familiar channel that supports rich media.
Outcomes of #RouteItRight methodology
Since integrating the Whatsapp API, they are able to boost online sales and engage more users
Also higher website traffic with a smoother customer experience