What is WhatsApp Business API(WABA)?
The WhatsApp Business API(WABA) empowers a way to connect your customers across the globe on WhatsApp platform in a simple, secure and reliable manner.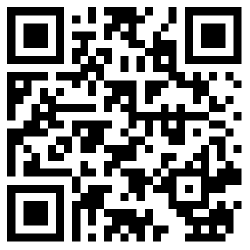 Scan the QR Code and send 'Hi' to experience WhatsApp Business API
Quick Fact
WhatsApp has over 1 billion daily active users with over 60 billion messages sent per day.
How does it benefit your business?
VERIFIED SENDER
Personalized
communications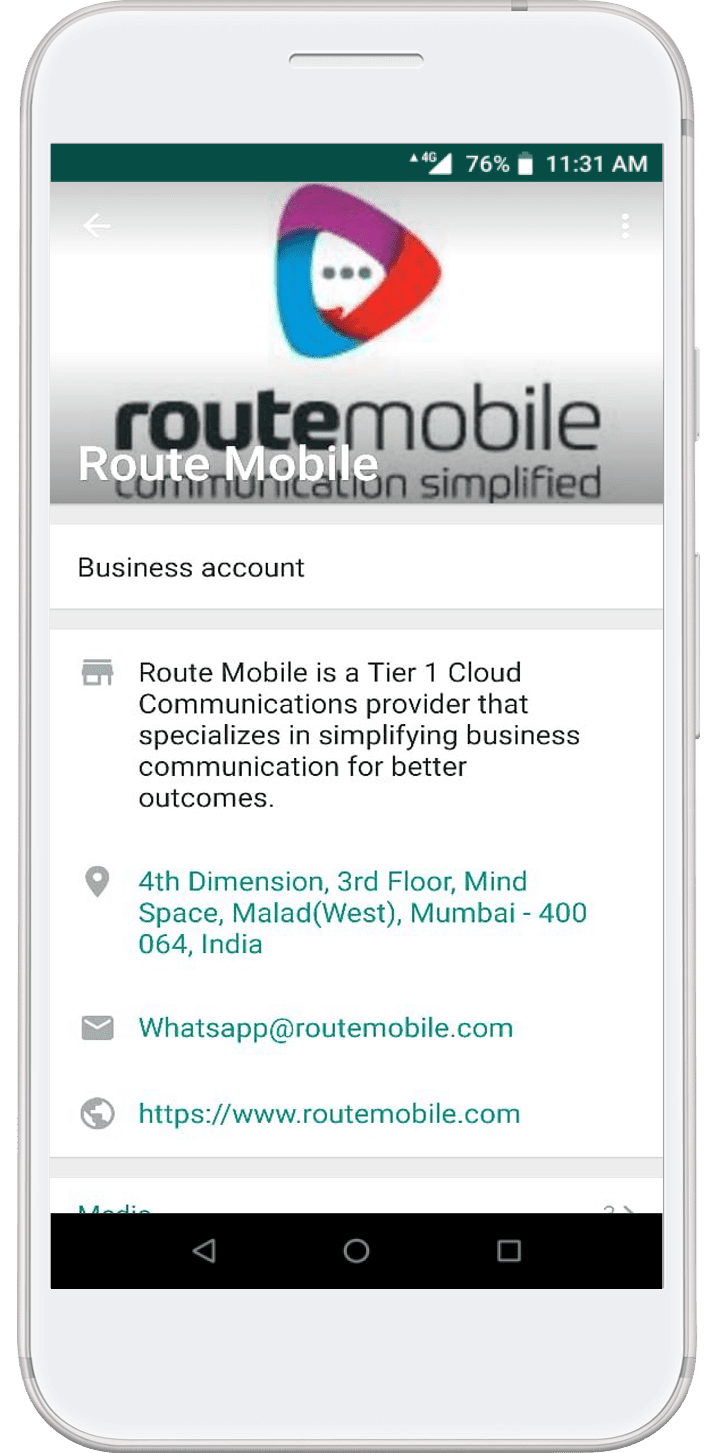 TRUSTED DIALOGUE
RICH MEDIA
QR Codes for tickets/tracking
pictures, files, etc.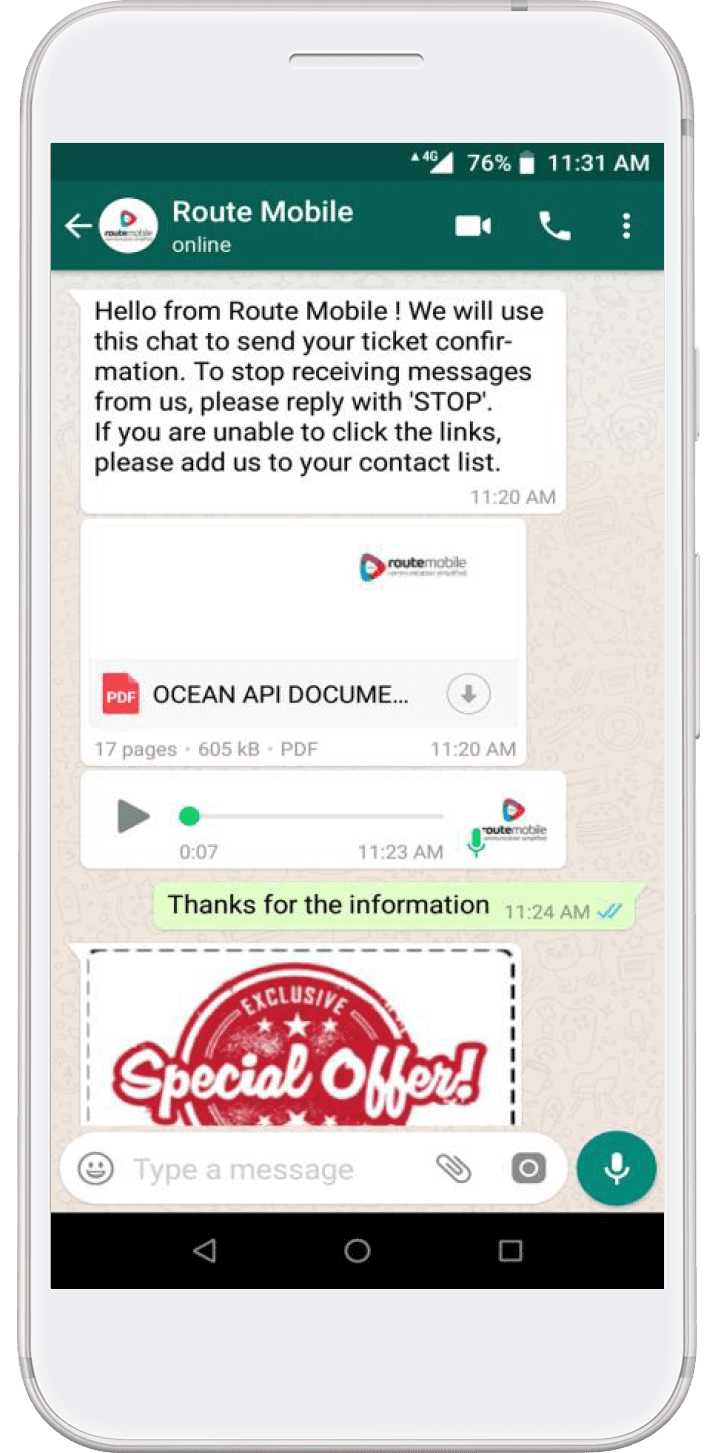 TRUE METRICS
TWO-WAY COMMUNICATION
Send and receive messages
from your customers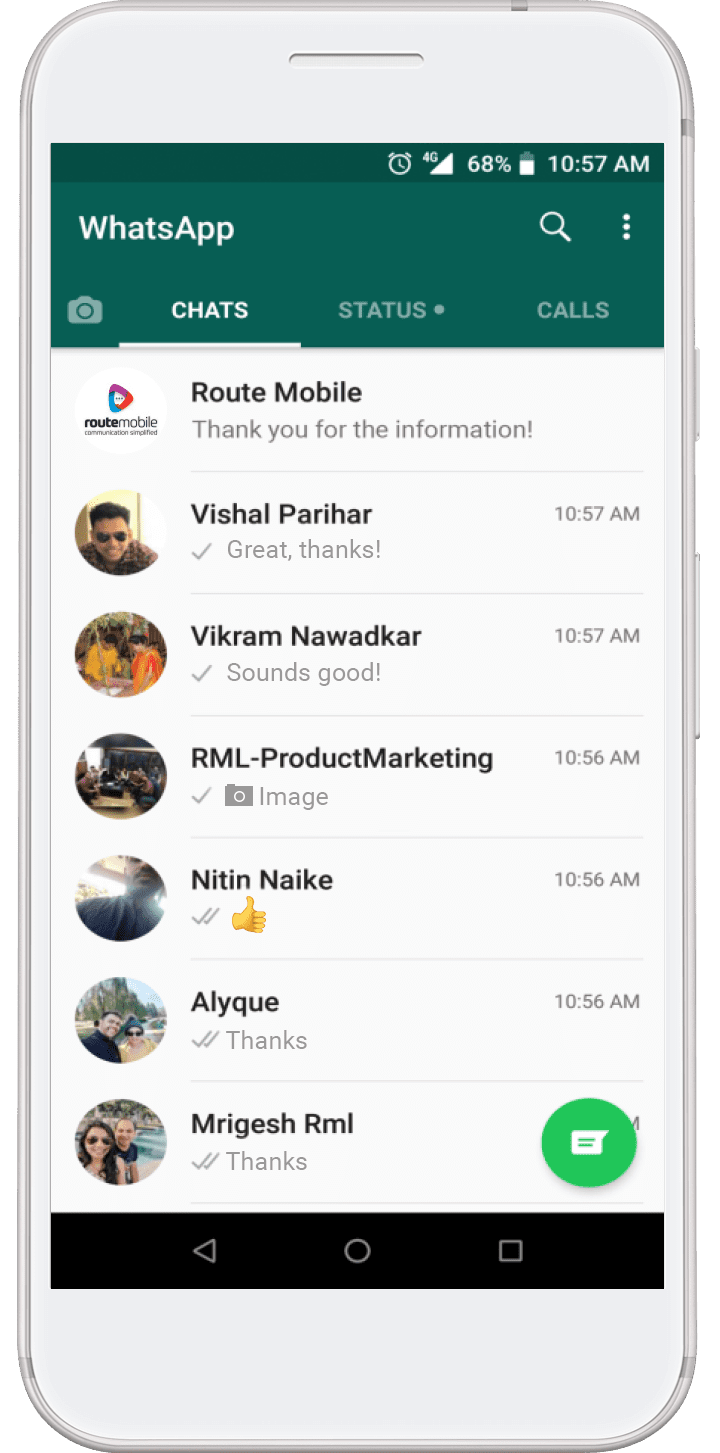 FAMILIAR EXPERIENCE
How it works?
The Route Mobile Edge
Market Leadership & Expertise
Enjoy the perks of rich communication with our wide reachability and leadership across the globe using WABA.
Reliable API & Integration
Trustworthy APIs and simple integration enables hassle-free communication experience with WABA.
Customized Onboarding
Customise as per the need with total control through our highly customer oriented onboarding process.
Robust Security & Compliance
Avail the benefits of our completely secure and robust infrastructure to simplify your communication process with WABA.
Omnichannel Communication
Experience seamless brand experience across all channels using WABA.
Relevant Industries
Travel and Hospitality
FMCG/FMCD
E-commerce
Telecom & IT
Manufacturing
BFSI
Entertainment
Business we have helped evolve