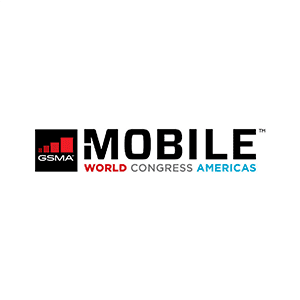 Date: 12th – 14th September 2018
MWC Americas
Venue: Los Angeles Convention Centre, California, USA
About this event
Mobile World Congress Americas is the premier event where industry leaders come to progress business. Attendees will gain valuable insights on trends and future predictions for the mobile technology industry. Attending MWC gives Route Mobile the opportunity to engage with a highly targeted audience, opening doors to connect, network and do business. MWC Americas is not just an event, it is an international gathering of innovative minds with the goal of creating a better future. Attendees will be amazed, motivated and optimistic about the future of mobile technology. The 2018 edition will host 25,000+ visitors, 200+ conference speakers, over 500 booths and 300+ media analysis.
Areas of Interest:
IoT and Connected Living, 5G, Big Data & Analytics, App/ software development, Cloud Services, Innovation, Network Technology, Next Generation Networks, Marketing/ Advertising, etc.
Attending industries:
Manufacturing – Device, Components, IT/ hardware, Mobile and Virtual operator, App/ Software development, Retail, E-Commerce, Network infrastructure vendor, IOT, M2M, Cloud Services, System integrators, Advertising/ Marketing/ PR, etc.
Web:www.mwcamericas.com
What will Route Mobiles participation bring this year?
Route Mobile will exhibit at booth W.727 (west hall) showcasing our messaging and future portfolio as well as being an active panellist during a Power Hour session on the 15th of September 2018.
Products Showcased:

Enterprise messaging

Wholesale Voice

Route Shield

Route OTP

Acculync

Route Mailer and many more
Meet the team
Jamie Mills, Grier Graham, Louis Santana, Sammy Mamdani, Tanmay Ayare, Alyque Sequiera