Importance of conversational marketing and its focus on customer engagement
Engaging customers and increasing conversions is the key goal of conversational marketing. The process involves gathering feedback or providing customer assistance through live chats, chatbots, artificial intelligence, and enhanced business messaging channels. Conversational marketing helps put customer conversations at the centre of the marketing process. It gives consumers the opportunity to ask questions about products and services in real-time. If you don't immediately engage clients where they are with useful chats, they'll leave your website and contact one of your rivals.
Conversational marketing creates positive customer experiences and increases customer loyalty. Marketers can move customers quickly through their marketing and sales funnels. It allows you to engage with your audience and have a cohesive conversation, increasing the conversion rate.
For instance, let's say you approach a CPaaS provider like Route Mobile to purchase our APIs. You could be asked informative questions like why and what you are going to do with it in a very casual way, which essentially would be the lead form in adding different fields to it, and what the person on the questioning end would be essentially doing is qualifying. So, this not only increases the conversion rate but also improves the quality of leads for better targeting.
As a result, it is critical to use the correct approach, such as conversational marketing, to boost customer engagement and retention objectives. Conversational marketing has become more accessible because of chatbots in particular. The two solutions are sometimes clubbed as the same thing; however, chatbots are only one component of conversational marketing. Conversations between two people using messaging applications have become important in today's digital marketing. If you want to engage with consumers where they are without forcing them to switch to a separate channel of communication, it's crucial to integrate chatbots with various communication channels.
Customer popularity of Chatbots is on the rise

Conversational marketing can include any two-way communication, such as a phone call or an email, despite the fact that texting is now the most preferred way to communicate with and reach out to clients. Consumers enjoy chatting and expect rapid replies, which is why messaging applications like WhatsApp are popular.
To automate the process of obtaining data, providing product/service information, and qualifying leads further, chatbots are commonly used in conversational marketing. While creating or modifying chatbots, conversational marketers should understand their customers and focus on their purchase path. In interacting with your chatbot, your consumers should have a pleasant and satisfying experience. Chatbots that randomly activate, anger clients, ask irrelevant questions, or provide incorrect replies can harm your reputation and image.
The fact that chatbots are becoming more ubiquitous on websites and social media platforms is sure to raise customer expectations. Therefore bots must demonstrate that they are effective in communicating and providing the value that customers seek. Chatbot interactions could well be performed 24 hours a day, seven days a week, to assist you in creating confidence in your organization and further developing relationships with your clients.
Conversational marketing requires a concrete strategy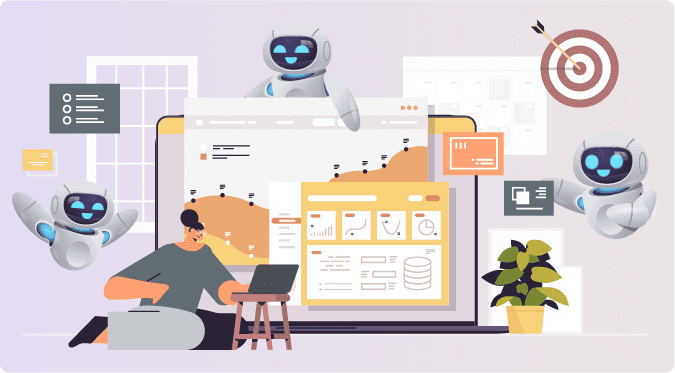 The finest conversational marketing plan should be determined by your company's commercial objectives. Conversational marketing goals describe what you hope to accomplish. To begin, consider what kinds of discussions you want to conduct with your audience and what issues you're attempting to tackle using these tactics. Consumers like it when they see relevant and timely information and can participate realistically.
It's all about testing once you've launched a chatbot. You must analyse the data from the conversations, your customers' trip, and the amount of engagement – and then change the conversation flows depending on the results. Roubot from Route Mobile makes these steps quite simple for you. It can help you build your own chatbots with a drag-and-drop solution through a flow-builder across multiple channels. The entire end-to-end sales cycle, from product discovery to checkout, can be handled with Roubot.
Chatbots have around 90% satisfaction ratings. By quickly responding to pertinent queries, you help lower the barrier to appointment or demo booking for leads. You may deepen your understanding of your target audience and obtain insight into what your consumers want by using the data collected by your bot.
Shorten sales cycles, receive more qualified leads who are ready to purchase, and accelerate the buyer's journey for your online leads. During the whole online customer journey, from a visitor interested in self-education to a prospect searching for information on your products to an existing customer in need of support with a new purchase, conversational marketing can truly benefit you and your consumers. These meaningful encounters increase customer connections and establish trust.
Author: Rajdip Gupta (MD & Group CEO)