The new age of digital shopping has opened an abundance of new opportunities for brands to come up with new ways of doing business. There are many successful brands that are able to open a business without the need of a physical store and have experimented with the distribution with online-only sales and social media marketing channels. The brands are remodeling their supply chain models and use the D2C Business model to distribute their goods.
Let's first understand what is D2C (Direct to Consumer), it is a business model which allows businesses to sell and ship their products directly to buyers. This means that there are no middlemen and brands are able to offer better prices and thus leading to more profits. Surviving the modern customers is complex, as customers want to reach their brands across all channels, that's where Omnichannel Marketing Automation plays a vital role in engaging them across multiple channels.

There has been an exponential growth in Direct-to-Consumer (D2C) commerce that is set to disrupt the traditional business models. Rising digital infrastructure has equipped customers with the awareness and ability to shop from anywhere, any device, and any channel. Here are some benefits of transitioning to Omnichannel experience for D2C brands-
Offers Seamless Shopping Experience
The entire journey of the customer is calculated, observed, and managed with real-time data analytics via Omnichannel Automation and thus the brand is able to control and offer a seamless shopping experience much better. The seamless shopping experience doesn't end when the product is delivered to the customer but providing a post-purchase process is also crucial. Your brand being available omnichannel, services like returns and exchange of products becomes seamless and provides the best post-purchase experience to your customers.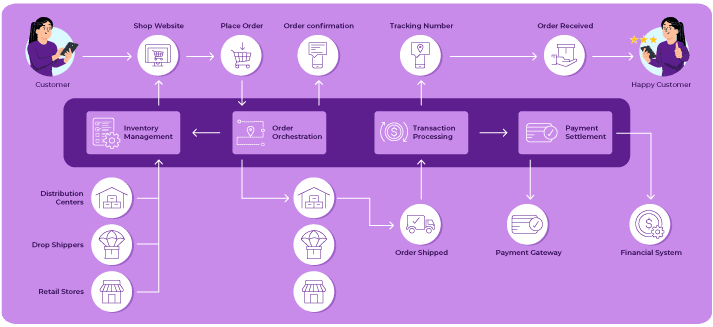 A Cost-effective Option with Higher ROI
D2C brands eliminate all the intermediaries like the distributors and retailers it becomes easy to connect, engage and sell through one medium of channel. This reduces the cost spent on the intermediaries and brands can utilize it to offer the best prices to their customers. As your brand is available on social media platforms and other digital media platforms it lets you optimize your marketing spend and create better marketing campaigns with less wasted money. Customers get the flexibility to interact with your customer through various channels which eventually improves your customer engagement and are likely to become your repeat customers.

Improved Brand Awareness
With the traditional business models, the manufacturer doesn't have control over the sales and the marketing activities which take place. The D2C brands have full control over the marketing strategies and they are the one who builds them and create brand awareness. When the brand gets all the data from production to distribution on one single platform they are able to monitor and understand how their customers react to each strategy they have proposed.
Watch our on-demand webinar to understand how you can thrive in this disruptive, omnichannel landscape by using personalization, automation, integration, CX best practices, and create an end-to-end shopping journey. Watch here.