The Indian digital payment space has seen tremendous growth in the last few months, thanks to innovative products such as the Unified Payment Interface (UPI). Even the growth momentum of the new payment technologies has seen an upward trajectory. Businesses are looking forward to integrating all offline and online channels to provide an omnichannel experience to their customers. Still, there are companies that have witnessed lower website conversion rates. The primary reason can be the brand is not able to simplify its payment process. So here, Route Mobile's OmniCent: Payment as a Service lets your business accepts payments from your customers by integrating with channels such as WhatsApp Business Platform, RCS Business Messages, SMS, and Emails.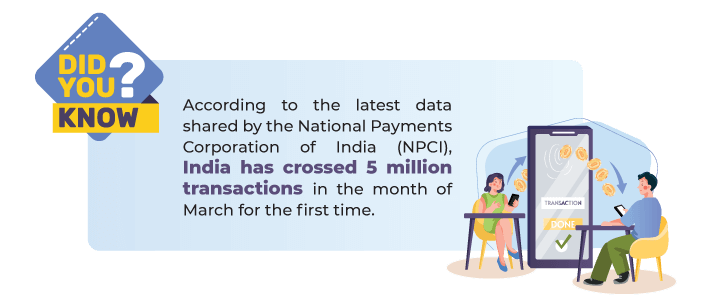 In simple terms, the payment gateway is an online payment service that allows businesses to accept payments online. It offers payment options such as credit/ debit cards, UPI, digital wallets, and many more. This process includes sharing some personal information but Payment Gateway securely transfers your payments from your bank account to the merchant's payment portal. For instance, if you buy clothes from an eCommerce store and while you make an online payment, the payment gateway comes into the picture by transferring your payment to the merchant's account.

When you shop from a website you browse all the web pages of the product, description pages, and then you add the product to the cart and lastly you check out. But once you are done with the checkout process and have some queries you tend to jump from one page to another for customer service. It becomes a lengthy process when you have queries, but if your brand provides customer service via WhatsApp conversational chatbot then it becomes easier. The customer can ask their queries do all the product research and finally do the payment via WhatsApp itself. Integrating a payment gateway such as OmniCent allows you to complete the transaction within seconds.
Over the period of time, businesses are evolving at a rapid pace, and one of the biggest advantages of having a payment integration is that customer feels safe. It empowers customers to do online payments at their convenience anytime and anywhere. When a customer does the transaction from a website there are chances that they might leave the site in between. But with several options for payment they can effortlessly do the payment on WhatsApp, RCS, Email, and SMS.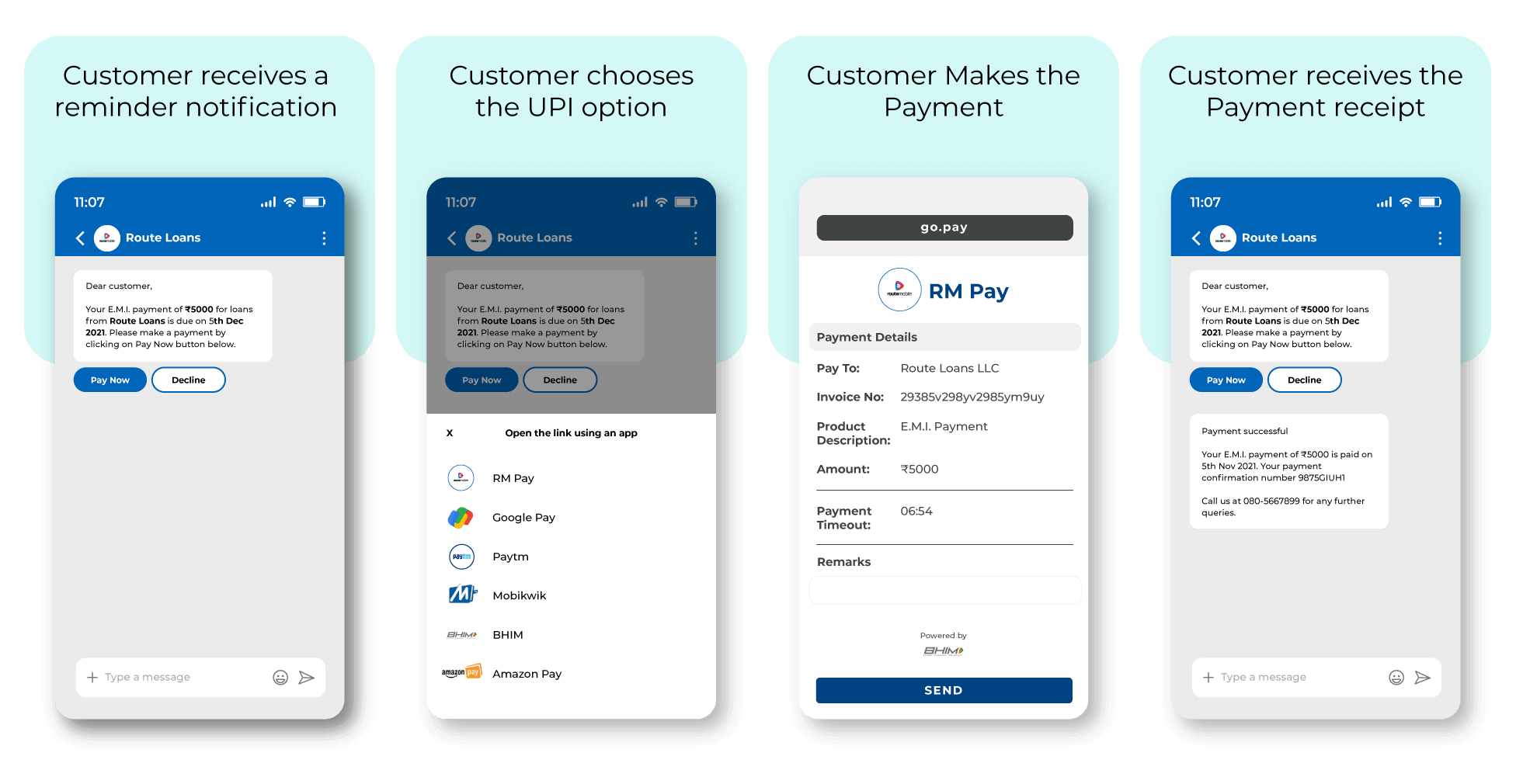 Quick & Easy Payments
It's a digital age and customers expect hassle-free purchases. OmniCent helps in automating the transaction process between shopper and merchant, and also securely transmits transaction information to their respective banks. The simple checkout process helps to go, customers, cashless for any kind of business.
Greater Customer Delight
To increase your sales and improve your brand reputation among your current and potential customers you must create customer delight. Customer delights happen when you create unexpected moments with your customers. Like when you add an OmniCent to your business communication channel the customers feel that you are going an extra mile to change their buying behavior. That's how you surpass your customer expectations.
Want to deploy an instant payment solution to increase your customer experience and simplify your commerce experience?
Contact Our Experts NOW!
Organic Customer Retention
When customer doesn't have to visit other websites then they are going to stay with your brand for a longer period of time. It becomes cumbersome for customers to shop from one website and do payments from other websites and meanwhile they might shift to one of your competitors. Delivering a multi-channel engagement via WhatsApp, RCS, SMS, and emails grow your loyal customer base, increase repeat customer and eventually improve your average order value.
Self-service with Automated Chat
Self-service enables customers to ask questions and do payments as per their own time and in their own way. Customers are no longer required to follow up on calls with customer service agents and simultaneously get a superior customer experience. To function optimally, OmniCent is robust, organized and mostly it's accessible.
The growth of digital payments needs to be supported by scalable and robust infrastructure such as OmniCent: Payment as a Service. Businesses need to integrate OmniCent in order to make their payment ecosystem more efficient and secure. We believe that deploying the right payment solution will enhance your relationship with customers. Contact us today to redefine your shopping experience.