The retail industry is an ever-evolving field. With new technologies, customers have more options for shopping, and retailers need to be able to keep up. Retailers face a variety of client journeys and preferred payment methods when selling goods. As a result, an increasing number of businesses want their checkouts to be consistent across all of their channels and nations. Self-checkouts at brick-and-mortar businesses and customer loyalty programs are employed to this end in order to persuade customers to make larger purchases. All efforts, however, may be futile if their payment method is inconvenient for purchasers.
That's why more and more retailers are turning to PaaS as a way to revolutionise their payment processes. OmniCent is a cloud-based platform that streamlines the payment process, allowing retailers to accept payments from customers without having to worry about the technical aspects of payment processing. It's a great way to simplify the payment process and make the customer experience smoother.
Also, read our Blog "OmniCent – Next Generation Digital Payment Gateway to Enhance CX" here
Orchestrate Payments with OmniCent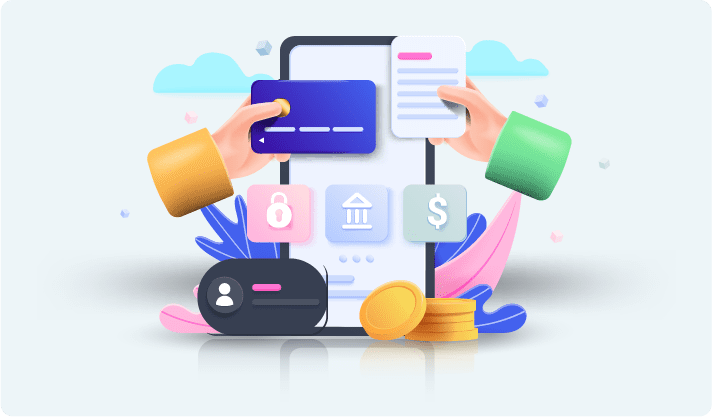 OmniCent offers a wide range of features that make it a great choice for retailers. For starters, it eliminates the need for manual data entry, which can be time-consuming and prone to errors. It also offers secure, PCI-compliant payment options, so retailers can be sure their customers' information is safe. On top of that, OmniCent can be integrated with a variety of different payment options, such as credit cards, debit cards, and even mobile payments. This makes it easier for customers to make purchases without having to worry about the process.
This instant payment solution also offers a range of analytics and reporting features that can help retailers better understand their customers and their buying habits. This allows retailers to tailor their services and offerings to better meet customer needs. By eliminating the need for manual data entry and by offering secure payment processing, retailers can save on overhead costs associated with payment processing. This can lead to increased profits, allowing retailers to reinvest those funds into other areas of their business.
Cloud-Based Payment Service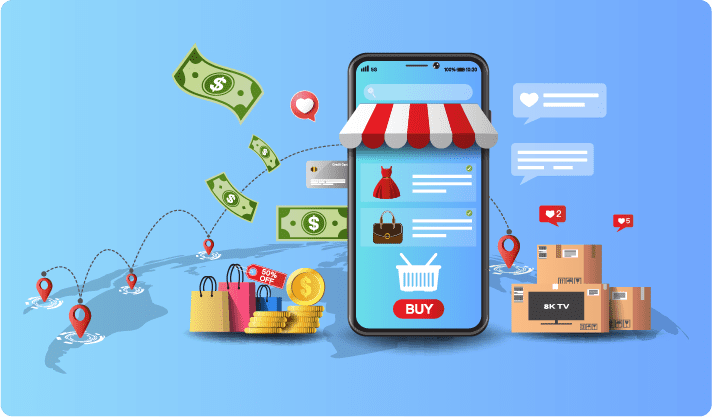 Overall, OmniCent Payment as a Service is a great solution for retailers looking to streamline their payment processes. Payment as a Service is an emerging trend in e-commerce that has been gaining immense traction in recent years. It enables businesses to securely process payments from customers, without having to worry about setting up and managing their own payment infrastructure.
In addition, OmniCent allows merchants to accept payments from customers worldwide. Since the payment service provider is cloud-based, it can easily be integrated into e-commerce stores around the globe. Furthermore, the payment service provider will handle all the necessary compliance and security checks, which means that merchants don't have to worry about ensuring the safety of their customers' data.
Another benefit of OmniCent is that it makes it easier for merchants to track and manage their payments. It can provide detailed analytics and reports that allow merchants to track their payments in real-time and make more informed decisions about their e-commerce operations. This can help merchants increase their conversion rates and boost their revenue.
For example, a retailer may conduct both online and offline commerce throughout Europe, Asia, and Latin America. It routinely works with diverse online payment issues and observes a variety of client trips. Although certain of its locations have higher conversion rates than others, it cannot increase sales in those places until it understands how online payments work. As a result, it must tailor its customer journeys to different locations and client preferences in order to boost conversion. This can be accomplished through the usage of OmniCent. Since it will make merchants' life easier by taking over a significant chunk of their labour. It can enable payment system optimisation and payment information tokenization.
Conclusion
Retailers seeking to benefit from payments innovation are sometimes confronted with jargon-heavy material, making it difficult to know where to begin. For merchants that want to guarantee that they are innovating with the customer in mind, customer experience is king. Payments, particularly with the change to e-commerce, are now at the center of the experience rather than at the end. Adopting the correct innovation ahead of the competition may be a competitive advantage, and continuing to innovate is a must in the face of digitally sophisticated and innovation-hungry consumers.
Retailers need to focus more on how their customers want to pay for goods and services in the future. Those that don't keep up with innovation run the danger of falling behind the competition and their consumers. In order to be able to respond swiftly to new ideas as this dynamic market continues to change over the next years.
Given the rapid expansion of the retail business, it is only fair to conclude that your payment technology must evolve in order to provide a pleasant client trip and enhance conversion rates. Our OmniCent: Payment as a Service platform tailored particularly to merchant needs might be the solution you're looking for. If you'd like to learn more about OmniCent from the ground up, feel free to schedule a Free Demo with one of our payment experts who will take you through the process.