What is Voice Broadcasting and in what different ways can it help improve your business?
Voice as a product has helped to improve overall customer outreach by using cost-effective automated calls. The product has been instrumental in driving conversions through automated outbound calls with the help of Route Mobile's Voice Broadcasting Solution.
Route Mobile's voice broadcasting combines AI and algorithms in calling a predefined list of customer contacts and relaying promotional messages, reminders or one-time-passwords (OTP).
Voice broadcasting has numerous features and benefits such as seamless list management, advanced campaign analysis, multilingual voice broadcast, multiple campaign programs and intelligent dialling.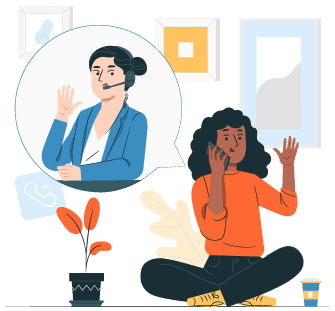 In what ways can autodialers be used for voice broadcasting?
Autodialers or automatic telephone dialling systems (ATDS) are electronic devices or software that dial-in telephone numbers automatically through the use of both random or sequential number generators. When the call has been answered, the autodialer will need to play a recorded message or can connect the call directly to a live person.
The distinction is between whenever an autodialer plays a recorded message or connects the call directly to a live person. There is a major distinction between when an autodialer plays a recorded message that connects the call to a live person whenever a caller might pick up the call.
When an autodialer plays a pre-recorded message, it is often called voice broadcasting and robocalling. Some popular examples are in asking the person who picked up the phone to press a particular button on their phone's keypad while playing out an advertisement. Connecting a customer to a live agent is called a predictive or power dialer and they often use real-time analysis in determining the optimal time to dial numbers.
With the help of power dialers, people can dial a pre-set list of phone numbers for the agents and the introduction of auto-dialers will give call centers, greater power in conducting great campaigns.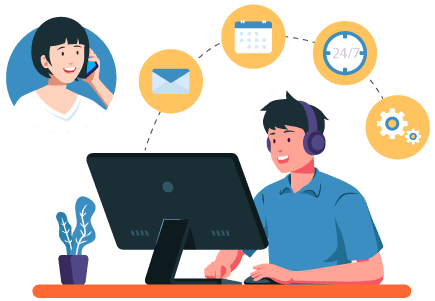 What are the omnichannel capabilities of automated voice broadcasting?
An omnichannel call center system will help you to communicate seamlessly with clients from various channels in a seamless manner. When you want to connect with clients through text messages, ordinary calls, conventional smartphones, email, and video chat an omnichannel platform is great for connecting with potential leads. Through the use of an omnichannel system, interactions can begin through channels such as text message which is transferred via phone call and agents can seamlessly communicate with potential clients.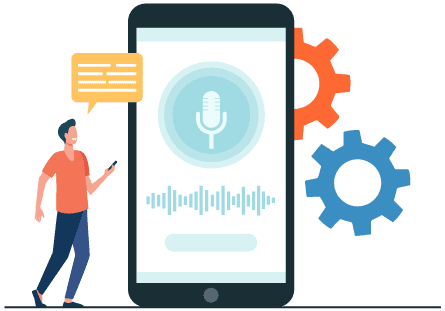 What is Route Mobile's Mobile Voice Broadcasting service?
RouteMobile's mobile voice broadcasting service provides cost-effective automated calls with enhanced customer outreach. The mobile voice broadcasting service by RouteMobile is great as you can successfully drive conversions which are cost-effective automated calls for greater customer outreach. RouteMobile's voice broadcasting is a combination of AI and algorithms in calling a predefined list of customer contacts that relay promotional messages, one-time-passwords (OTPs), and other reminders.
The automated dialer creates, lists, and also dials out to multiple calling lists or groups at the same time which has allowed you to improve retention and customer loyalty. It is great in accelerating new customer acquisition, reducing cost, and driving overall operational efficiency.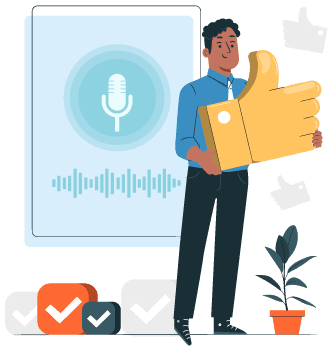 What are the features and benefits of Route Mobile's Mobile Voice Broadcasting service?
Here are the various features and benefits of RouteMobile's mobile voice broadcasting service: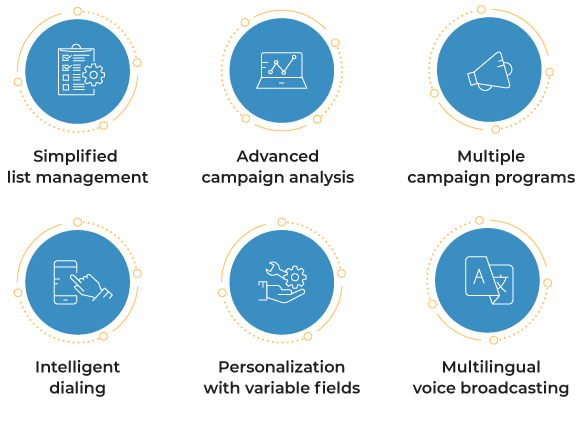 RouteMobile's solution and system offer a variety of advanced features with a great auto dialing system that will work best for your business. Beyond this, Route Mobile's voice broadcasting system is effective as it provides an omnichannel solution that includes social media, email, phone calls, text messages, and video chat.
In conclusion, RouteMobile's Voice Broadcasting service can help you with cost-effective automated calls for enhanced customer outreach. It is possible to drive conversions with the help of automated calls with the help of RouteMobile's auto dialer software. The automated dialer can help create, list and dial out to multiple calling groups or lists at the same time. It can help you to improve customer loyalty and retention to the next level, by accelerating customer acquisition, driving operational efficiency, and reducing costs.
Get in touch with our experts for a free consultation and discover the best opportunities to simplify and exemplify communications for your business. You can also write to us at marketing@routemobile.com.