About the organisation
The company is a renowned insurance company from Sri Lanka. It offers insurance products that cover vehicles, fire, health, general accident, marine, etc. The company aspires to be the leading insurance provider in South Asia through innovation and customer-centricity. Driven by strong values and growing success that's backed by a team of skilled industry professionals, their focus on delivering an outstanding insurance service and products in a socially responsible, well-governed way is why they are committed to innovating and managing the success of their company.
Observing immense potential in Sri Lanka's burgeoning insurance services sector, the company's aim to become a dominant player in this industry is augmented with fully integrated range of services encompassing all facets of the general insurance industry
Here's how a Sri Lankan insurance company improved its customer engagement with Route Mobile's WhatsApp Business Platform
Challenges Faced
The company has an integrated chatbot on its website and a presence on Facebook. Though a customer can chat, this engagement doesn't meet the customer at a channel of choice and lacks personalisation. The company also cannot send notifications using these channels.
Product
WhatsApp Business Platform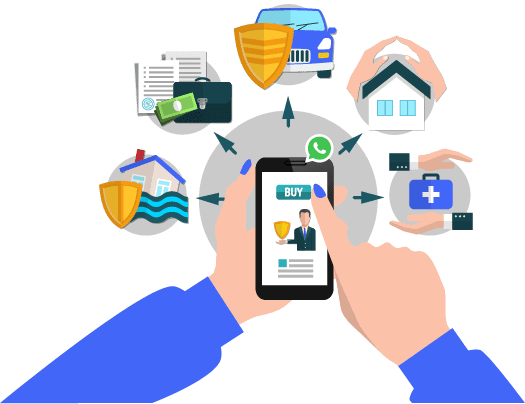 Scripted the success story by
Implemented a premium-payment notification and replicated its chatbot in the WhatsApp Business Platform.
After customers opt-in, they receive direct WhatsApp messages from the insurance company
Customers can similarly opt-out of receiving messages too
Customers can initiate chats requesting information like the nearest branch location or the latest policy updates
Outcomes of #RouteItRight methodology
Integrating the Whatsapp API significantly increased convenience among customers.
The solution helped the company instil confidence in customers through branding information and encrypted conversations.
Elevated customer experiences with personalized conversations