About the organisation
Medya Diagnostic Centre (MDC) offers full-service diagnostics to the public and private sectors. MDC is positioned to be responsive to the needs of the health system; developing and implementing new tests and methods that are not available in the region or were previously performed internationally. MDC is the first Laboratory in the region to achieve International Accreditation by CAP (College of American Pathologists), as a Quality Provider of Medical Testing.
Challenges Faced
The lag time between the collection and sharing of health data makes it difficult for the patients how to go ahead with the treatment. To appropriately treat the ongoing conditions and to prevent recurrent illness and hospitalizations it's necessary to share the reports in real-time with the patients. Just sending promotional messages is of no use if it is not personalized or you are unable to check the analytics of the messages sent.
Product
Viber Business Messages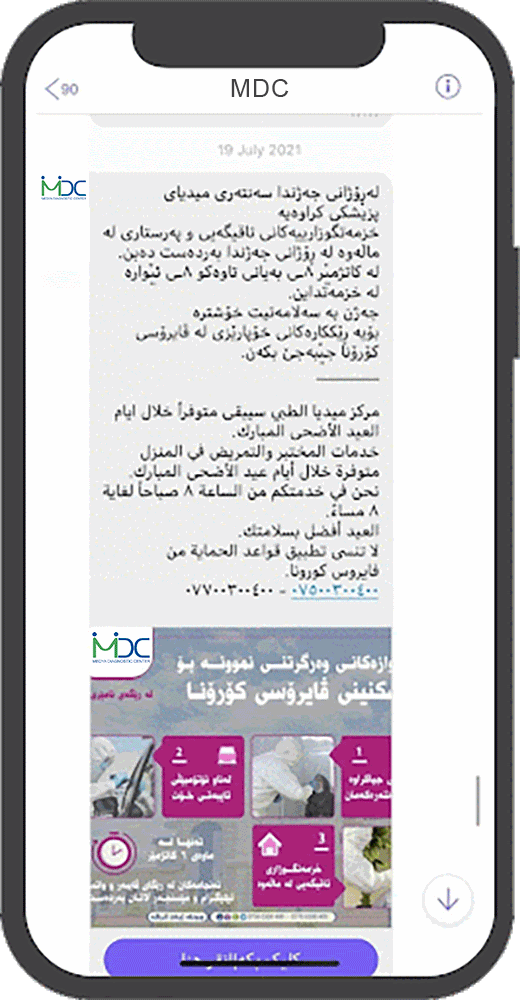 Scripted the success story by
Communicating with customers via rich text messages, interactive buttons, links, and expressive content with emojis.
Offering multilingual support on chats that brings personalization to your customer journey.
Outcomes of #RouteItRight methodology
85% handset delivery rates
Enhanced 1:1 personalized communication
Increased open and click-through rates
Heightened awareness using marketing campaigns