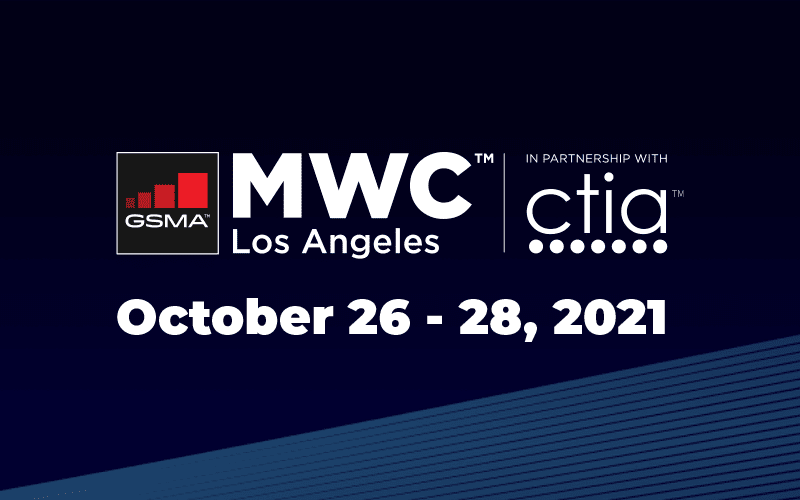 Date:
October 26 – 28, 2021
Event Name:
MWC Los Angeles 2021
Venue:
Los Angeles Convention Center located at 1201 South Figueroa St. Los Angeles, CA 90015.
About this event:
The vision at the GSMA is to unlock the full power of connectivity so that people, industry, and society thrive. MWC Los Angeles, in partnership with CTIA, is the GSMA's flagship event in North America, showcasing the hottest trends in connectivity and mobile innovation. This is where the ecosystem meets face-to-face to build strong relationships. And it's where we use our collective knowledge to accelerate technology and drive human progress.
There will be a gathering of U.S. policymakers and key wireless industry stakeholders to discuss trends and developments in government and public policy, as well as explore the technology that's shaping our world – including 5G, O-RAN, and eSim.   It will showcase the latest technology, thought leadership, and cutting-edge exhibitors, it's the place where North America gets business done. Get ready to rebuild, reimagine, reconnect at the industry's most influential connectivity event.
Area of interest:
Connectivity and mobile innovation, 5G, O-RAN, and eSim. 
Meet the team:
Vikram Shanbhag, Executive Vice President, Americas
Grier Graham, Vice President, Sales, Americas