As a business owner, it is more crucial now more than ever to adjust to your company's action depending on the opinion of your customer. When you develop a particular product or bring forth a service to your customer, you are trying to solve a problem that they had in their mind. Fostering a sense of loyalty and belonging with a brand is what the business is aiming to do.
Whenever businesses gather customer feedback such as unprompted and promoted feedback, the sources are very essential to get a 360-degree picture of how clients can perceive their brand.
When companies want to stay ahead of the curve, it is important in listening to the voice of your clients. Surveys are a classic example of requesting feedback, as a well-written survey can be converted to useful data that reveals insights into the customer and their experience.
Let us look into the different communication channels and strategies for sending out surveys and gathering useful information about all your customers. One of the easiest ways to collect data is to send out surveys through the preferred channel of communication of the customers.
In what ways can businesses collect customer feedback efficiently?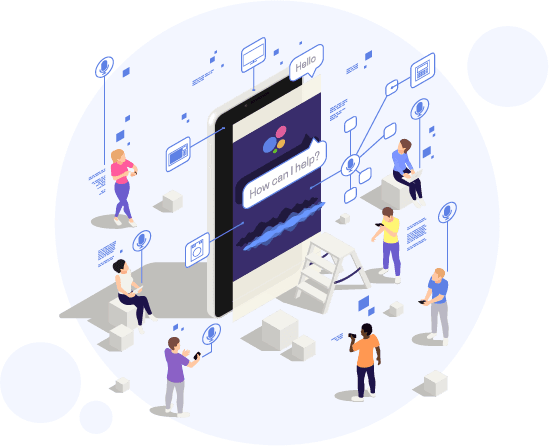 Customizing your IVR for collecting responses
IVR or Interactive Voice Response is a telephony menu system that helps in enabling users and selecting the main reason for the call. The request is similarly identified, segmented and routed to the most appropriate agent, and by customizing the IVR businesses it is possible to allow customers in providing their cumulative feedback by just clicking on a number.
Businesses utilise IVRs in managing their incoming calls from customers and using them to call for support. It is possible to add another segment to the flow which does not bring in any additional costs or effort for stakeholders. The incorporation of customer feedback can help businesses better serve their existing customers along with successfully attracting new ones. RouteMobile can help you customize your IVR in meeting business-specific needs and meeting industry standards.
You can segregate the positive feedback by collecting customer feedback and incorporating it into your customer testimonials, adding value and encouraging prospective customers. Both negative and positive customer feedback is an integral part of enhancing business processes, and when it's measured it can be used right. You can play a valuable role in the development of your products, allowing your brands to stay ahead of the competition.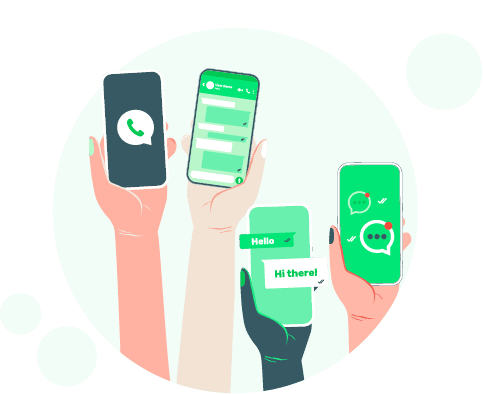 Connecting with customers directly via WhatsApp
More than 2 billion people use WhatsApp in communicating with people all across the world (Source: Statista). WhatsApp messaging is an excellent way for businesses to ensure their communication with customers is never trapped in the spam folder. As it is an international platform, it is possible to collect feedback from customers no matter where they come from
Rich media communication and 2-Way Messaging can help in connecting with customers unlike ever before. The platform also allows you to get closer to your customers and talk to them in a way that they usually speak with their friends and family.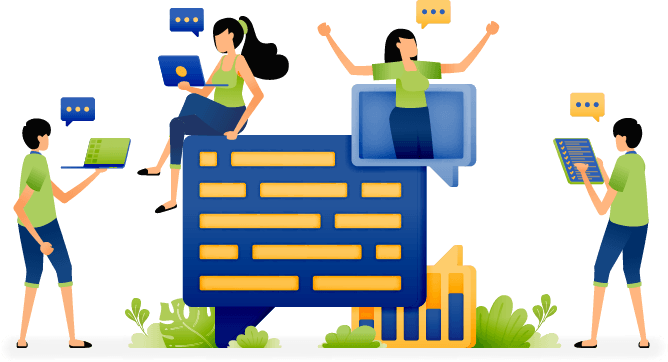 Using SMS to capture feedback efficiently
SMS has become a more direct and personalized manner of reaching customers, and it allows companies to connect with people in a faster manner while reaching out to a wider audience. Sending out a survey message is an excellent way to see how customers have enjoyed their experiences, and businesses can also similarly automate the process of collecting surveys with the help of the cloud.
Businesses can automate the process of collecting surveys with the help of cloud communication solution providers.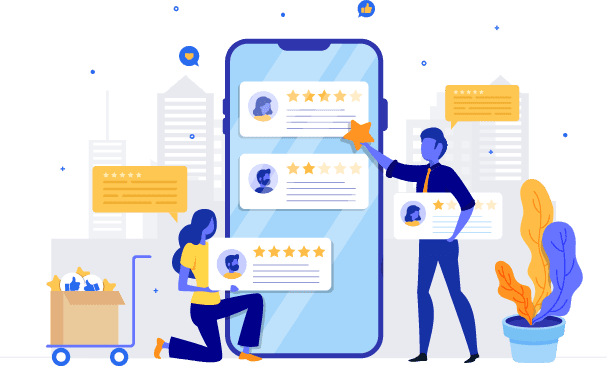 Automating calls to collect feedback in a simplified manner
Customers can provide their feedback after receiving a call, and automated voice calls are a great tool to help you with this. Customers just need to listen to some questions and answers by figuring out how they feel, and it allows customers to put in less effort than writing out their answers. It is possible to use all the results available to set goals for the next phase.
Businesses can automate the process of collecting surveys with the help of cloud communication solution providers.
Do you want to collect customer feedback efficiently? Reach out to us to learn more about using IVR or write to us at marketing@routemobile.com and we would be more than happy to reach out to you!
Author:
Rajdip Gupta
(MD & Group CEO)