The cloud is driving innovation and growth in the CPaaS industry by providing a scalable and flexible platform that enables B2B companies to quickly develop and deploy new communications applications and services. A leading CPaaS provider like Route Mobile is able to offer a wide range of features and functionality that can be easily integrated into existing business processes and applications using communication APIs. The use of the cloud also simplifies the management and maintenance of communications infrastructure, which can help reduce costs significantly.
When we are talking about CPaaS or Communication Platform as a Service we are talking about telecom functionality that you can access from the cloud. Communication APIs (Application Programming Interfaces) provide the ability to incorporate several communication channels into an existing business process system. This enables product folks who ordinarily find it difficult to alter and deal with communication functions to do so via API and truly build unique, personalised experiences that they have never been able to. So the typical business now has greater access to it than ever before.
Where is CPaaS being used?
In recent years, there has been a growing trend of businesses using Communication Platforms as a Service (CPaaS) to improve their operations. CPaaS provides a number of advantages that can help businesses to improve their bottom line, including the ability to enhance communication between employees, customers, and partners; the ability to automate processes; and the ability to create a more efficient and effective workforce. The benefits of CPaaS are numerous, but the key is finding a service provider to help you maximise those benefits.
The types of B2B companies or clients embracing CPaaS today range from the public sector or telecom organisations to e-commerce companies with a digital footprint. The use cases vary from alerts and notifications to a complete customer experience and comprehensive service management. The most often utilised product categories include SMS, Voice, and chat apps like WhatsApp Business Platform.
Using a communication platform as a service can promote business-to-business (B2B) innovation and expansion. Businesses could be able to swiftly and easily create and implement new communications-based products and services. This can assist companies in gaining a competitive edge in the market and in better meeting the demands of their clients and business partners. CPaaS can also assist companies in lowering the price and complexity of their IT infrastructure and making it simpler to grow their communications solutions.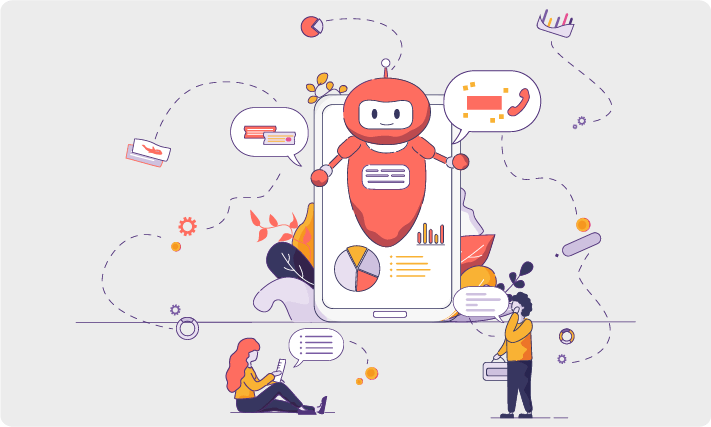 What are the different communication channels available in CPaaS?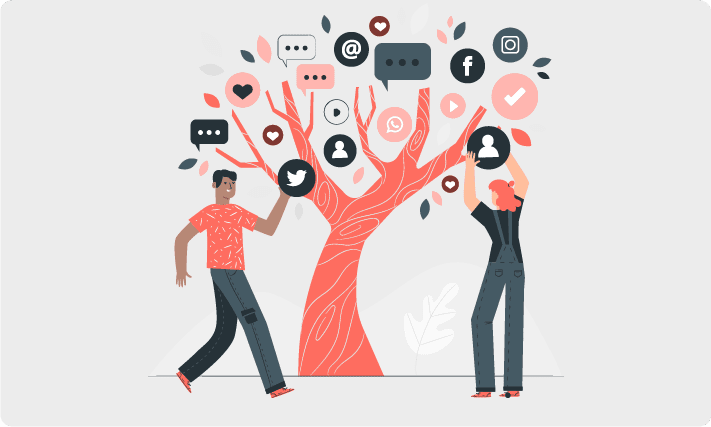 It is estimated that SMS has a 98% open rate, which is due to the fact that all SMS messages are read within 3 minutes, and it doesn't require access to any data. So anyone anywhere can receive a text message like for example order delivery confirmation, notifications, customer engagement etc. Mobile verification such as one-time passwords and pin codes can be easily sent out to customers with SMS. The beauty of the API solution is really the one API connection to access any other types of chat apps like WhatsApp, Viber, Facebook and Telegram.
These apps are great communication channel that provides enhanced business messaging capabilities because there are richer media experiences. You can send and receive photos, videos and carousels. Information about localisation can be retrieved, and delivery receipts can be viewed. These channels built for the conversational type of interaction can be used for demonstration of a possible use case too. As customers now demand more options with a richer experience, businesses can offer support on the channel of their choice with CPaaS.
CPaaS-based solutions also offer live support options like chatbots that allow agents and customers to interact directly without leaving their homes or offices. For example, a cable company delivering satellite TV boxes can have them sent to the customer site and an agent remotely in the office can actually guide them through the setup of their box without them having an engineer go out and install the setup process.
This can save the company lots of money but also could make sure that the customer has the full experience and they get their service up and running far quicker than potentially waiting for an appointment with an engineer to do it on their behalf. These services imply that you can record the interactions, you can annotate the images that you see, you can screen share and quite in a good way release from the age of perspective that the agent can control the interaction or conversation with the customer remotely.
The cloud is where corporate communication is headed in the future. Communication Platform as a Service (CPaaS) is becoming more and more popular among enterprises as a means of managing their communications. CPaaS offers a comprehensive collection of features and services that enable organisations to interact more effectively and efficiently. CPaaS is an ideal choice for companies looking to improve their customer service or sales operations.
Businesses may use CPaaS to add capabilities like click-to-call or chatbots to their websites or applications. These functions can assist firms in closing more transactions or providing better customer service. CPaaS features and services will get more advanced, and firms will need to adopt CPaaS to remain competitive. CPaaS is the way of the future for corporate communication. If your company isn't already adopting CPaaS, now is the time to start.
Author:
Rajdip Gupta
(MD & Group CEO)