Current Scenario
The ongoing pandemic has driven us indoors and online. The government imposed lockdown, social distancing, and travel restrictions to curb the spread have led to an increase in the time spent by people on the internet. Often, in between our work calls and household chores, we keep going back to our social feeds or find ourselves scrolling through e-store sites. This has resulted in a surge of online purchases worldwide.
According to the 2020 Remote Payments Study, there is a 24.7% yearly rise in the share of shopping and buying food via digital channels. 34.9% increase in the share of consumers reporting online retail purchases. Consumers are not only dependent on online shopping during the lockdown, but they are also grabbing more discounts by using connected devices while in-store purchases.
The spike in online B2C sales, in turn, has a positive impact on the B2B platforms. Driven by the high demand for daily necessities – groceries, medical supplies, hygiene goods, and more, digital e-commerce companies have seen a boost in sales.
Challenges faced by the e-commerce industry
While e-commerce sees a surge in demand across all the digital channels, it is important to understand that the same factors which have driven sales are responsible for its downplay too. Canceled orders, delayed deliveries, and disruptions in some parts of the supply chain have affected customer experience. People are stocking up on essentials. While some items saw a demand surge, others saw close to zero sales. There's no doubt that consumer behavior has gone through a major shift. Here's how it has altered the sales of certain items:
Channel and brand preferences, category consumption, frequency of shopping trips combined with the virus spread, and containment forecasts have brought in many challenges for this industry. Let's look at some of these challenges:
Unusual demand spikes:
As already mentioned, certain essentials have seen a huge demand, making customer service unmanageable for brands.
Price hiking:
The high demand, low supply in a crisis led to a price hike.
Hygiene and safety concerns:
Consumers now think twice and read through safety guidelines before making a purchase.
Cybercrimes:
More and more online transactions, increases the chances of phishing and scams.
Technical issues:
To meet the higher demand, businesses need to have robust technology and infrastructure. A simple glitch could blow things up at a time like this.
Last-mile deliveries:
This comes with a higher cost, questionable transparency, and friction between the businesses and logistic partners leading to poor customer service.
Businesses now need seamless customer service to keep things under control.
Contextual API based omni channel communication is the need of the hour
In-the-moment API based omni channel communication is one of the best possible solutions to give customers a better experience by tackling the possible challenges. Embed messaging, voice, verified identities, automated updates, and alerts. Leverage on the easy to use APIs to engage better with your consumers and simplify their purchase journey. In this context, we at Route Mobile have developed a comprehensive set of solutions partnered with the top platforms today.
Here's an overview of some of our key APIs to get you started:
APIs for smooth and secure messaging
E-commerce players are now investing in messaging platforms like WhatsApp, Google's RCS, and Viber to get closer to their customers. Challenging times have seen a growth in local businesses and their increased dependency on these messaging platforms. Not every business can afford or have the time to build a robust technology framework. Hence, we have our rich, reliable, and relevant set of unique APIs that businesses can customize and use to synchronize their messaging with ongoing marketing campaigns.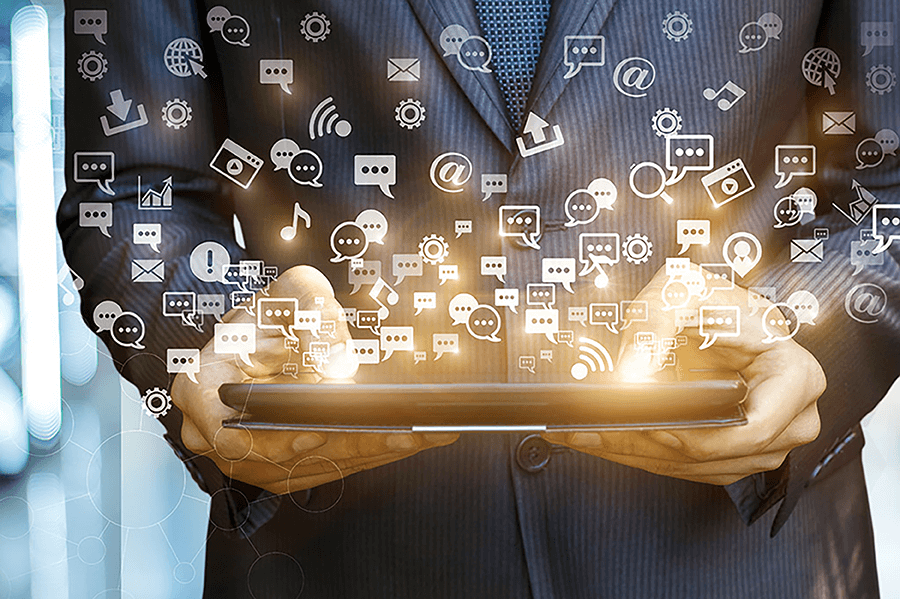 More than 5 million brands today use WhatsApp for business. Using customers' most preferred channel and integrating it with our WhatsApp Business Solution APIs to streamline notifications, invoice billing, customer requests, and more, leading brands are creating a holistic business communication model. For instance, using interactive message API bots retail brands are offering the latest updates, offers, and showcasing their collection. Rich message texts help to grab the audience's attention where they are.
Just like WhatsApp, another strong messaging platform is Viber, taking the world by storm. Over 7 million interactions happen every minute on this platform and 1 in 4 customers tap on the buy tab to make a purchase. Users are engaged through rich media, videos, links, and photos, real-time. Our Viber Business Messaging APIs help your business to connect with vendors, partners, and consumers, seamlessly, making conversations interesting and easier.
Another emerging platform is Google's RCS Business Messaging. With longer texts, location sharing, 1 way messaging, and 2 way conversation windows, brands are switching to Google's RCS for branded and interactive customer experiences. Through rich content promotions, businesses are driving sales, revenue, increasing response rates, and engagement. Thus, we have our RCS- Business Messaging API streamlining your business communications.
Enterprise Voice APIs
According to a report by ComScore, consumers are expected to do 200 billion voice searches per month by the end of this year. According to Google insights, 70% of mobile users want 'click2call' functionality on visiting a brand's website. The data clearly shows the rise of voice-enabled communication and its importance in conducting effective business today. Every e-commerce platform can take advantage of our host of APIs –
Outbound dialer:
Route Mobile's outbound dialer API sets up auto-calls to a predefined list of users or an interested user. Faster than ever choose your sender, receiver, and send voice messages in the blink of any eye.
Interactive voice responses (IVRs):
Combined with an outbound dialer, our IVR platform blurs all the language barriers and records customer feedback and responses. Route Mobile presents the user with a do it yourself IVR designer.
Call patching:
This pre-installed cloud-based features patch calls real-time through Route Mobile's IVR platform.
Missed call services:
Hassle-free, user-friendly service to record customer responses through a simple missed call. Missed calls can also serve an opt-in for other communication channels like WhatsApp Business Solution, RCS Business Messaging and so on.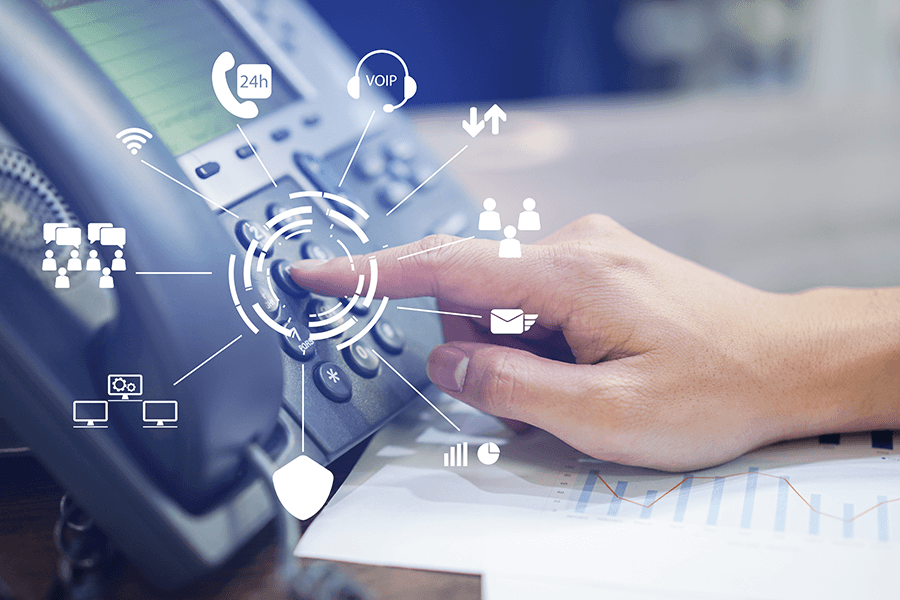 Integrate these enterprise voice APIs with your communication channels to use them as sales drivers. Coupling two or more voice solution APIs would give your business the much-needed boost in customer communication.
APIs for verified identities
The rise of online shopping and faster adoption of digital payments has led to a rise in COVID19 scams – malware campaigns, web-skimming, and phishing, according to the Fraud & Risk Management in Digital Payments report by the Data Security Council of India (DSCI). As per the report, online shopping shows a growth of a whopping 400% in Tier 2 and Tier 3 cities whereas, 73% in Tier 1 Indian cities. Checking the growth of online frauds at the very root and taking precautionary measures now would help brands save from incurring a huge loss.
Especially, e-commerce frauds are on the rise and online businesses are facing a severe backlash due to the same. Identity theft, stolen credit card details and impersonation frauds dampen weighs heavy on the brand image affecting credibility. As a result, the brand's reputation is questioned. With the rise in cybercrimes, brands are extra cautious and are devising safer ways to connect with their customers. They have their spam alerts on and verified identities in place to tackle the fake. Route Mobile helps you take control of this situation at the earliest. We have our identity-based solutions – Brandi5, Verified Calls, and Verified SMS to authenticate your business.
Innovative Brandi5 creates your branded identity for safe interactions. The rich in-built features turn your native SMS and Dialer App into an engaging communication platform leading to brand authenticity and better engagement. It is a perfect win-win solution for brands and customers.
In association with Google's Verified SMS and Calls, we have designed our exclusive APIs to ensure verified, secure and trustworthy communication with every call and SMS. You can help reduce customer anxiety and improve response rates by 3X by integrating these APIs with your business communication.
Next-gen emails routed via APIs
Catch the attention of your customers utilizing your every communication channel and emails are a significant part. Transactional or promotional – emails are part of every e-commerce strategy, without which communication is incomplete. Our strategically designed Route Mailer takes care of broadcast-based email deliveries. Routed through API, SMTP, or the intuitive web platform, this is an ideal solution for every big or small business.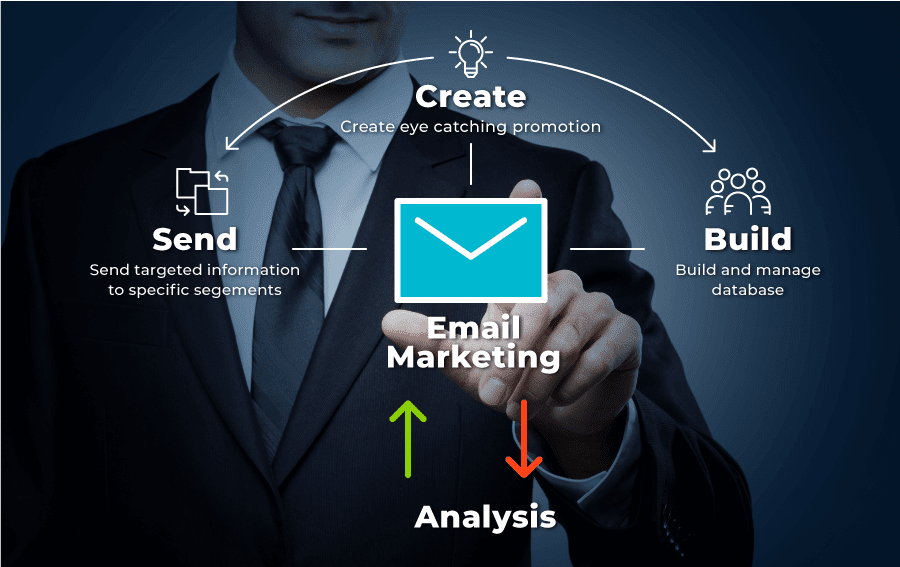 Some of its remarkable benefits are:
Improve user experience:
Adhering to the updated norms, latest designs, and layouts, Route Mailer offers a predefined set of attributes relevant to individual campaigns.
Manage subscribers:
Filter out the invalid or duplicate information and miss out on no important customers.
Performance tracking:
Detailed campaign reports and analysis of the open and click rates to understand the overall performance.
Retargeting:
Based on the list of who has opened or not opened your email, you can run a targeting campaign for your customers.
Route Mailer consolidated and provided various email alerts like one-time passwords, new releases and offered updates to one of our prominent clients. Route mailer API has been integrated with our client's CRM engine. About 5 million email alerts covering passwords, promotional offers, and the latest updates are processed every month, taking into account the client's transactional needs.
How our communication APIs transform the e-comm business?
Consumers today are more alert, aligned, and updated with what's going on around them. The rise in media consumption is equally responsible to push businesses in revisiting their communication strategies. Demanding economy and a shift in consumer behavior driving businesses to create a frictionless customer experience. This is where the communication APIs intervene and make magic happen. Here's how:
Forecast post lockdown
Fundamental changes are observed due to the crisis across the world and it is greatly reflected in the way we as consumers are shopping today. Be it B2C or B2B, every e-commerce platform needs to ensure meeting the needs of their consumers. Competition is neck to neck and amidst such a scenario it is not enough to just have a web store in place. A convenient, reliable, and complete omnichannel communication is a necessity to handle the complexity of today.
Displaying relevant information to decrease order errors and optimizing delivery tracking are the starting points.
Your return process is something to look out for next, to ensure a stress-free return and refund for your customers. While you streamline your return process, keeping your customers in the loop will fetch you brownie points.
As 47% of B2B customers rely on online searches to look for solutions, information, and suppliers, this is a good time for every brand to venture out to new markets and regions.
While you are setting foot in new locations, keep a tab on the demand spikes and supply chain disruptions. This is given at a time like this and you have to put together a foolproof strategy to help you through the ups and downs. Last but the most important one, put in robust safety measures. While deliveries will continue to rise and the supply chain will improve, your brand would be on the radar and judged for the hygiene standards it maintains. From customer service to communication, the key is removing every friction.
Communication APIs the next in-thing in digital e-commerce
The online buying journey of every customer rarely follows a straight line. It is spread over multiple channels, creates diverse scenarios, and gives rise to innovative problems. For every glitch in communication, we have innovated our APIs delivering consolidated solutions to your e-comm business. Without any framework or a stack, utilize our APIs to combat all pre-COVID challenges, enhance business communication, and generate better sales.