Online payment solutions are vital for any organization, whether it is a startup or an enterprise. Everyone finds online payment processing to be incredibly handy. There is, therefore, no reason why your company shouldn't follow this trend.
Accepting online payments through apps for the products or services you offer can help you immensely in reaching a wider audience and maintaining a seamless client experience.
What was once considered to be a minor issue has now become a complicated one. To put it another way, the way your small business manages payments is once again straightforward and easy. Either cash, a check, a credit card, or a debit card can be used.
For merchants, particularly those in the small business sector, the entire payment exercise has become a noticeably more difficult process as a result of the rise of the digital era, along with flexibility and more options for customers.
You may already be aware as a business owner that traditional credit card processing providers now provide a wide range of eCommerce and online payment options.
To further complicate matters, there are now more mobile payment options available than ever before that can make use of proprietary processing hardware, smart gadgets, smart cards, and no-touch interfaces.
All of these online payment methods and options are unquestionably great for consumers since they provide convenience and flexibility. However, it also forced small firms to go through a drawn-out requirement gathering and cost-effective procedure for each payment option they selected to integrate into their systems. Depending on the payment method and your present business situation, different conditions apply.
Setting up a payment method used to be a straightforward task about ten years ago. For instance, companies had to buy a landline, get a credit card reader, and then figure out processing fees and other expenses that came up as a result of conducting business.
Yes, mobile payment service providers are working hard to simplify integration for small businesses, but there are so many possibilities that it can be overwhelming.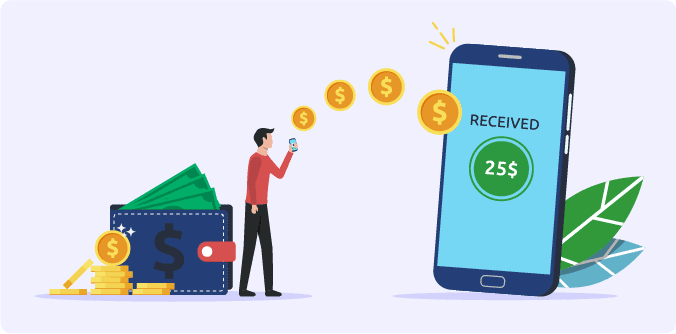 Also Read: Omnicent – Next Generation Digital Payment Gateway to Enhance CX
The upsides of accepting online payments for small businesses
Before, they could easily accept payments that were not at all digital or online, regardless of the type of business you are in or if you have a company that sells actual goods or services online.
In the past, businesses would mail a bill and wait for a check to arrive. You may still use the same approach right now. You would, however, be passing up a lot of the benefits and prospects that it brings to your company.
You can profit from the features of digital wallet solutions no matter what you sell to your consumers because they:
Expand your target market and accept a wide range of payments. This makes running a business easier for both you and your clients. The client experience will be improved if the payment process is simple. Additionally, doing business with the same customer again will be more likely as a result.
Automatic recurring payments can be made with the aid of payment service providers. This will help you save a ton of time and money when it comes to invoicing your clients and then collecting payments.
It makes it simpler and quicker to set up memberships and subscriptions.
A few contactless payment methods can be found below
The use of contactless payment systems has increased to unexpectedly high levels, particularly after the pandemic. Due to its dependability and transparency, contactless payment methods are increasingly being used by an increasing number of people, whether they be customers or enterprises. Digital wallet usage in the BSFI sector is expected to increase in the future.

Scan QR Code to Pay
Customers can quickly and easily use a smartphone to scan QR codes to make immediate payments to any retailer, whether they are in-person or online.

Tap & Pay (NFC)
Users can make tap-and-pay purchases by just touching their cellphones to the POS terminal on card machines via near-field communication.

Virtual Card Payments
Virtual card payments, which are essentially cardless credit card payments that may be made anywhere, are seen to be a safer alternative to ACH and cheque payments.

Remote Payments
Remote payments often include payment orders placed online, whether over the internet or through digital payment apps.
Wrapping up
Some small businesses are still making transactions through digital payments, despite the fact that their benefits far exceed their drawbacks. Costs and data management are the two drawbacks that stand out the most.
Unlike checks, the majority of digital payments must go through a third-party platform, which results in processing fees that are deducted from your earnings.
When users enter their credit card information into the platform, there is a significant risk of identity theft and credit card fraud, which is the second con involving data management.
Using a self-hosted payment gateway means you are in charge of securing your customers' data and deciding how to protect their financial information. One solution to the issue is to use hosted payment gateways or payment service providers.
Albeit the cons, offering digital payments as a service to your customers makes the whole experience easier and faster. In the market, there are a ton of online payment platforms, so you can easily find the one you need that aligns with your business requirements, fits into your budget, and offers the kind of security you want to give your customers.