3 Reasons why Omnichannel Customer Engagement is Future of Retail – Route Mobile
The multibillion-dollar question when it comes to the future of omnichannel retailing is: what exactly are customers looking for?
The answer keeps changing, as consumer expectations are evolving every day. Also, several factors will continue to shape the shopping experience in the coming years, including the seemingly unstoppable rise of e-commerce, advanced customer analytics, personal clothing choice, and virtual trials that "know" your clothing preferences.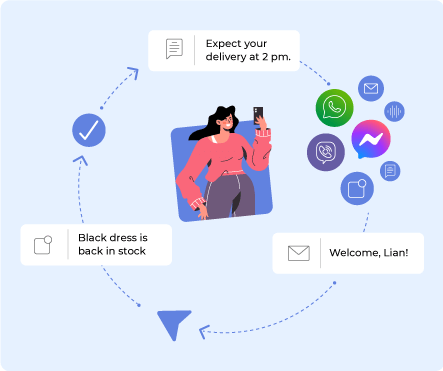 The latest technologies, which include augmented reality (AR), virtual reality (VR), and data collection and analysis, play critical roles in omnichannel retail. We can take the example of any Eyewear App brand, that has the option to allow users to click a picture using VR. It allows users to decide on a particular frame after trying several options through VR. The customer can then purchase it either online or in person.
The modern era relies on data collection.For instance, when a customer visits a restaurant for the first time, this must have been based on the note that they often ask their customers for their contact information, as well as birthday and anniversary details. Even when you visit a website, you may be asked to accept cookie policies or to register. All of these factors work together to win over customers. If a customer visits an online e-Commerce website for watches, they begin to see watches on all of their social media accounts. They may also receive emails with discounts or coupon codes, etc. That's the power of a customer-focused retail channel.
For omnichannel retail to be successful, there are a number of things you need to do, including engaging customers, and analyzing their preferences and behaviors. Along with this running a loyalty program, and implementing online and offline shopping experiences. Additionally, providing better customer service with chatbots, and sending out email campaigns. The list is endless.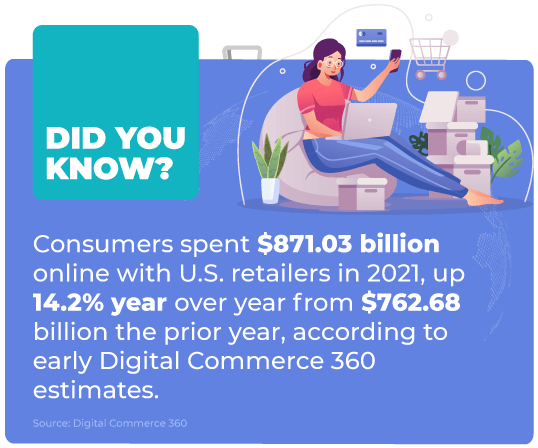 Improving Customer Experience (Cx) Innovation Is A Must
A pivotal aspect of the change in retail is the focus on customer experience and the use of omnichannel solutions that meet consumers' satisfaction, both literally and figuratively, where they are.
It is no longer sufficient to provide a satisfying customer experience in-store or even online. The shopping experience has taken a back seat to the overall customer experience. This begins even before the customer enters a store or logs into a website or mobile app. It usually grows after they've made a purchase. Today's consumer expects to have access to all communication channels in order to interact with any retailer.
Ensuring an optimal Customer Experience means:
Data is being used to better understand buyers' choices and to tailor products and communications according to those choices
Automation is focused on providing interactions with customers in the context where they are, and via the channels they prefer
Working to make customer support available "in the cloud," so that all representatives can access it in real time to order information, purchase behavior, past purchases, and more
Automated chatbots, SMS, and Email channels used to improve customer service technology capabilities, allowing call center representatives to focus on the really important and urgent customer issues
Artificial Intelligence (AI) used to enhance the development of customer support and contact center management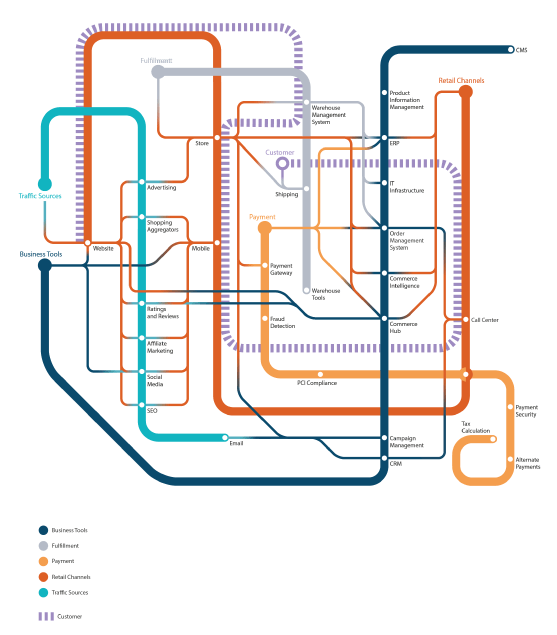 Businesses Must Reach Customers Where They Are – And They Are Everywhere
Yes, today's customer-friendly environment has crawled to many ladders and retailers are adapting to meet their customer expectations
1. Physical Stores Adapt to Digital Growth
but also make sure it continues to thrive. And, this will necessitate new approaches to implement physical and digital channels into fully functional shopping experiences. For instance, by introducing new components such as digital screens and QR codes, this will help users to research add-on products.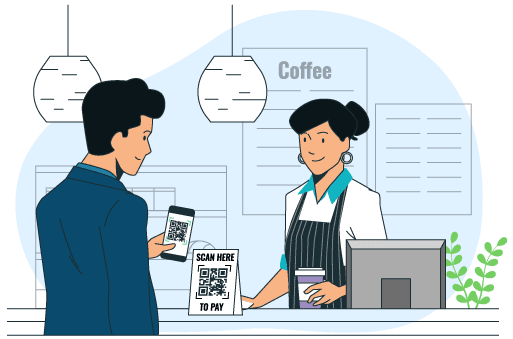 2. Customers Moving Towards New Shopping Channels
and due to this many industries are utilizing enhanced social platform utilization to provide customers with more shopping options. By the middle of this decade, social commerce is anticipated to witness significant growth. According to Accenture, worldwide social commerce sales will achieve $1.2 trillion by 2025, up from $492 billion in 2021. In the United States, social commerce sales are expected to nearly triple throughout the next three years, reaching $99 billion by 2025. Retail capabilities on major social networks have been enhanced in response to customer demand.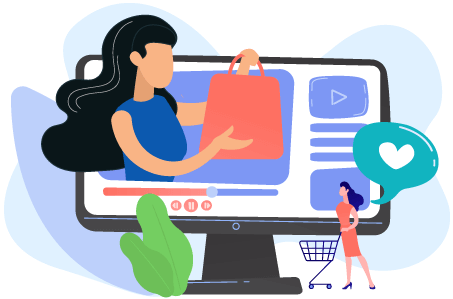 Source: Retail Touch Points
3. Same-Day Delivery is Table Stakes
and it's no longer an option for businesses. This has grown exponentially in the post-pandemic world during the last few years. People now value the ease of same-day delivery services and are ready to pay for it. Shoppers wanting goods and services delivered to their door expect it to happen quickly. Delivery capabilities are being expanded by both physical stores and new startups to provide customers frictionless and fast delivery.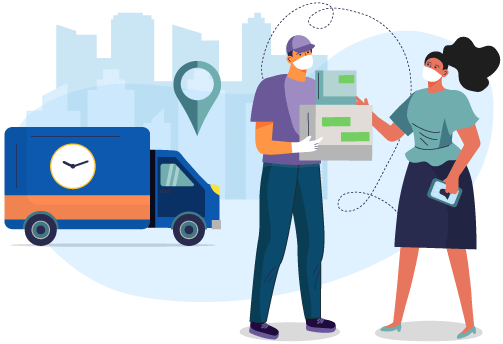 Omnichannel retail is transforming in-store to online and mobile. Businesses are in need to make compelling, omnichannel CX, which will later turn first-time users into loyal customers. By keeping an eye on omnichannel delivery and fulfillment will help businesses gain more customer satisfaction and prosper in the coming years.
Take the next step towards creating a seamless omnichannel customer experience with our omnichannel communications platform.
Talk to our expert
Conclude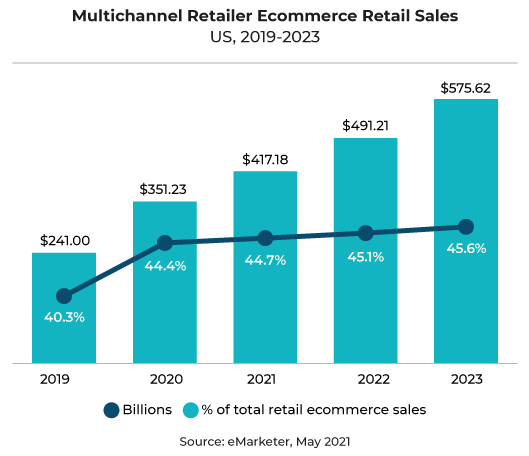 Further to that, analysts expect multichannel — often used interchangeably with omnichannel – sales to account for nearly 46% of all eCommerce sales by 2023, up from 40.4 percent in 2019.
Businesses that don't move forward with improving their CX and rely on tried-and-tested approaches to engagement threat of missing out on the future of retail.
By leveraging real-time customer data, businesses can make personalized recommendations, inform them about the special offers, and increase the cross-sell/ up-sell opportunities. By successfully analyzing real-time analytics, you are even able to understand the behavior of your prospects and later take them to the path of turning them into customers.
Customer demands are poised to change in the future and traditional customer service will no longer meet the unique demands of your customers. An omnichannel communication platform is well equipped to better serve the fast-changing customer demands in the future and that can help to retain your customers in the long term.
Want to be an agile omnichannel customer service provider and differentiate your business from the competition?
Contact us Now!