The pandemic has indisputably shaken various industries and forced them to adopt digital transformation. So is the case with the BFSI industry. Digitalisation isn't a one-off agenda as we have experienced big shifts happening quickly when it comes to customer behavior, as it has happened due to the pandemic. Banks have adopted rapid digitisation by reacting quickly and prioritising digital transformation internally and being future ready.
Digital banking today has become an industry norm and banks are at work to introduce the next upgrade or trend to enhance customer experience, targeted at a growing number of digital-native customers. While this insurgence is global, banking institutions especially in the Middle East are going the extra mile in adopting digital technologies to boost customer engagement using innovative platforms and services at every customer touchpoint. With industry competition at an all-time high and functioning in a rigorously regulated environment, it's a level playing field with superlative customer experience being the only differentiator.
Moreover, the pandemic also helped customers to adopt digital banking benefits like cashless payments, for instance, is becoming the new normal as consumers continue to avoid handling bank notes which can increase their vulnerability.
Hence, the possibilities to improve CX are endless, from adding value and experience through live chat or video chatbots, to voice-enabled digital assistance, conversational AI, and many more which will further drive future innovation.
DID YOU KNOW?
According to a recent study, about 53% of Middle East consumers have increased their reliance on mobile shopping due to the pandemic.
Banks are trying to stay ahead of the curve by providing customised & frictionless services, real-time responses, 24/7 access, high-end security, instant payments capabilities, and a seamless online experience.
Customers too are looking forward to advanced offerings which banks can offer on their mobile devices. Here are certain opportunities banks can adopt to deliver consistent CX across channels using fintech solutions.
A Cultural Shift to Conversational AI:
As CX is the topmost priority for all banking services, AI-enabled chatbots can provide exceptional customer experience even beyond regular business hours.
Chatbots have the potential to solve simple first-line queries like blocking lost cards, resetting passwords, finding the nearest ATM, and many more. It makes banking more convenient, accessible, and personalised by answering a host of queries. AI-enabled chatbots can also address all other inquiries such as loan or credit card requirements, and bots can share the list of available products. Chatbots can also calculate the customer loan's eligibility based on the inputs provided by them. Human errors are minimised to a greater extent with an additional perk of cost reduction.
Enhanced Business Messages for Superlative CX:
The increased adoption of instant communication channels like WhatsApp, Viber, and RCS have changed the way companies interact with their customers. Your customers can quickly come to you to solve their problems provided you have a click-to-chat button on your website. Enhanced Business Messages are a go-to-solution when it comes to delivering CX, as businesses can send a text message on their preferred channel than been kept on hold. For banking services, customers want to know their account balance at their convenience and when your banking services are available on WhatsApp, they can simply just chat and retrieve their account balance details. This can be further be utilised to order cheque books, report unauthorised transactions, details of pre-approved instant loans, redeem your reward points and many more.
DID YOU KNOW?
Projections show that, by 2022, more than 90% of banking interactions will take place via chatbots.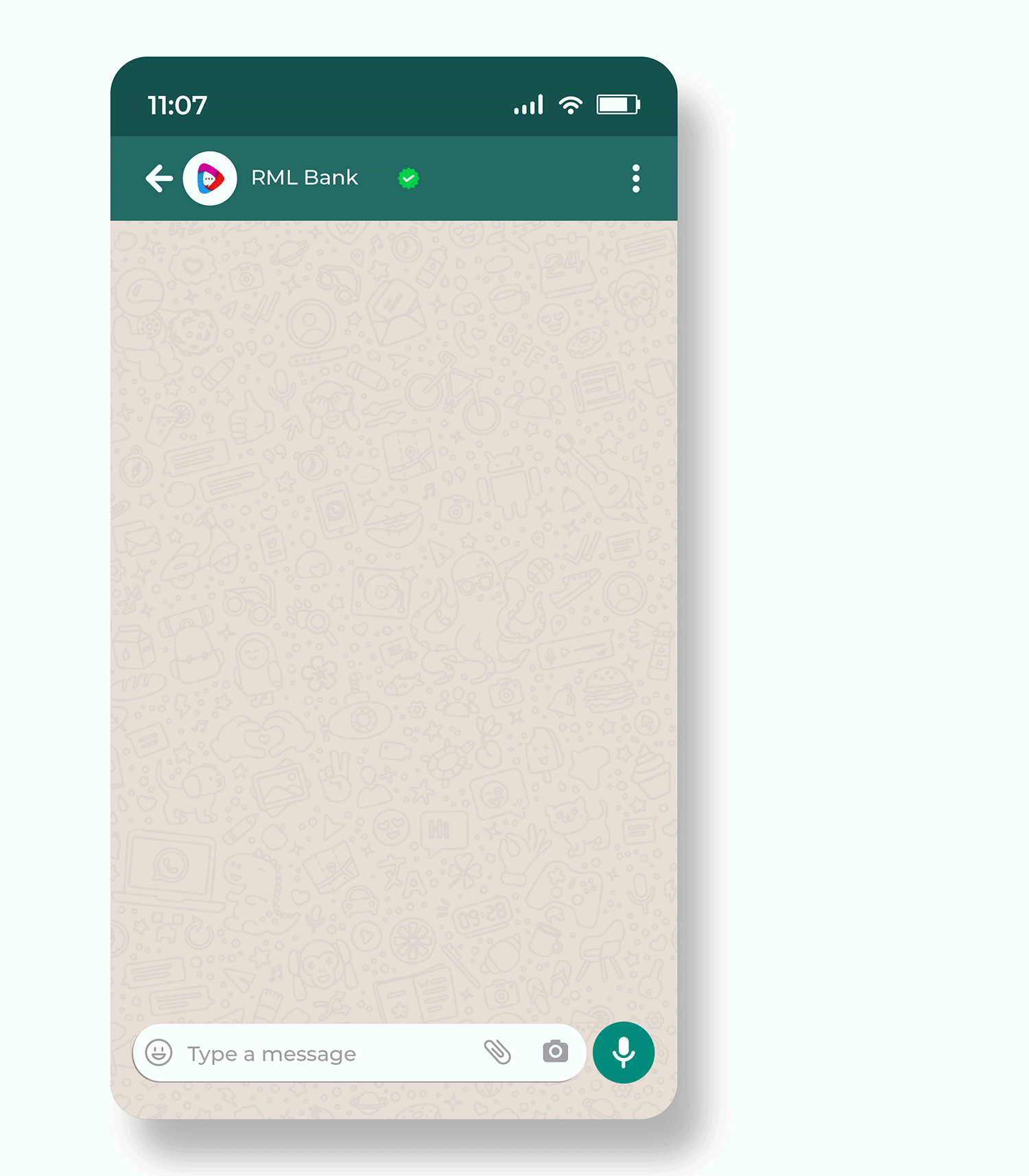 Insurance companies are also ahead in the race when it comes to communicating with their customers through Enhanced Business Messages to expedite their service time and provide superlative CX. With Enhanced Business Messages, Insurance companies can provide a host of services such as claim intimations, check claim status, policy documents, policy renewal alerts, sending soft copy once a new customer is onboarded among others.
Winning Your Customers with New Age Omni-channel Banking:
With the ability to integrate APIs and connect all the channels of communications, omnichannel plays an integral part in enhancing your CX. The ability of omnichannel banking to connect several channels through a single platform ensures synchronization in services and offers personalisation at every stage. Due to COVID-19 restrictions banks had to redesign their structure of services to promote digitised banking and dissuade their customers from physically visiting their branch for rudimentary transactions. Omnichannel banking provides better security to customers as it facilitates Multi-Factor Authentication (MFA). Thus, omnichannel banking is a win-win proposition for both banks as well as customers.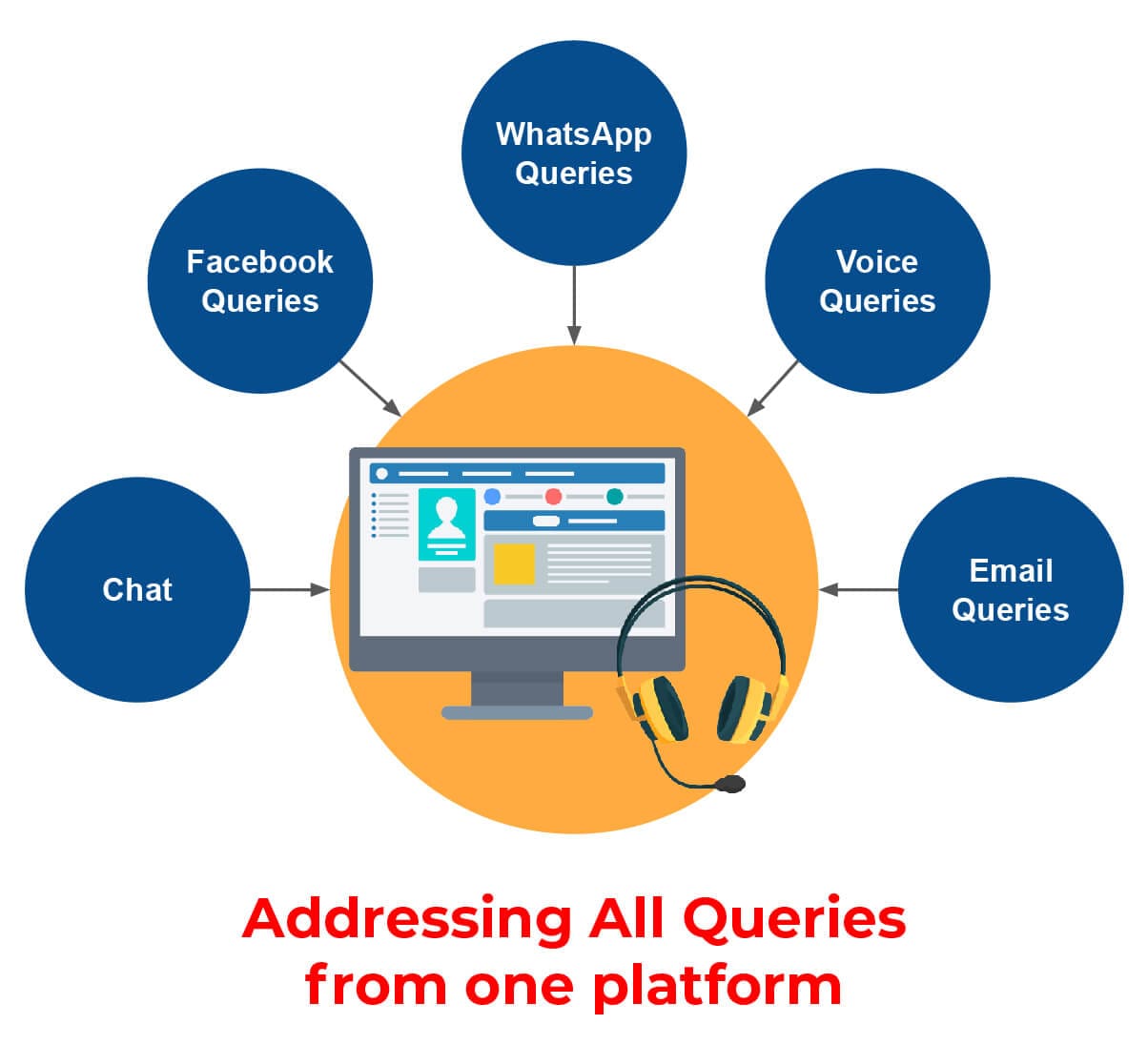 Transforming Personalised Communication with Route Mobile's CPaaS:
Today's tech-savvy customer wants personalisation in every real-time conversation and to keep pace with this ever-changing environment, BFSI players need to revamp their communication strategy. Route Mobile offers a seamless experience with its CPaaS enabled solutions without any backend complexities. Customers are always updated in real-time via voice supports, A2P messages, and push notifications which adds value to their communication. The use of identity solutions like Verified SMS and Brandi5 adds up a trust factor that protects your customers from fraud. As the CPaaS platform is highly customisable it enables seamless campaign monetization through programmable APIs. It offers flexibility in the APIs as per customer needs and preferences with no CAPEX and reduced cost.
If you're looking to fulfill your commitment by being available 24/7 for customer support and queries, get in touch with us NOW!